My Educator of the Year
May 8, 2017
No class pains me more than foreign languages. Although I've never been one to shy away from a challenge, but Mr. Dahle made learning the language of HTML and CSS less agonizing!

I plop down in Mr. Dahle's lab—which usually smells like teenager—at my unofficially assigned desktop. "Good morning, children!" he starts the day, "Guess what? Only ten A days left till you're outta here."

Dahle's passion for this language's applications inspires me to follow my passions, too. During breaks he shows us his handlebar mustache he's been working on since semester one (which complimented his Tony Stark goatee nicely), introduces us to personal projects he's been constructing on his own, or shows us the newest most intriguing social media or tech story out on the web. Even if Mr. Dahle finds himself in California for a week with the DECA team, we can always shoot him an email with our code and he will help us debug it from across the country. No matter his location, he makes himself an available resource for students.

For projects, he finds us an horrid looking website and lets us rip it apart until we can no longer. Then he lets us know that our job will be to scrap and redesign said company's website on our own. When it comes to approaching a foreign language, this method sure does leave all kinds of room for creativity and self-guidance. Upon the submission of my first independent CSS website, I was not sure what to expect when checking the grading book. Later that day Mr. Dahle pulled me aside in a separate class. "Mr. Vento! I wanted to let you know your Badlands website was pretty impressive. I saved it for future reference and showed it to the rest of the web design classes today, very well done sir." Comments and credit like that encourage myself and other students throughout our learning process.

Regardless of whether or not the subject is related to class, Mr. Dahle is always willing to lend a hand. Throughout my highschool career I have developed into an independent filmmaker. I direct, shoot, edit, and produce. I wanted to take my next movie to the next level by making a Snapchat Geofilter for its premier. I asked Mr. Dahle for pointers and after school he showed me some designs he made for prom, and helped me in making my own. Even advising me to speak to specific alumni or friends of his that work in my desired profession.

His web design class offers just a glimpse at what Dahle has shown me since freshman year, and I can't wait to see how I take this language (without flashcards or verb conjugations) into my next phase of life. Thank you Mr. Dahle for connecting with me from the start, and continuing to help me grow in all the little ways through high school.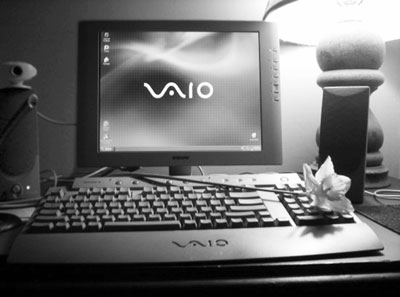 © Audrey W., Oneonta, AL