Educator of the Year
May 8, 2017
Engineering is a profession that requires years of math and science classes, and that makes it an intimidating career to pursue. But Mr. Grevenkamp, with his laid back teaching style and love for science, made STEM fun and easy. As my favorite teacher at North Shore Middle School, he gave me skills and experiences that have guided me ever since.

Each day as I walked into class, ceilings loomed overhead, heavy wooden tables stood waiting for work, and computers sat against the walls. Large windows allowed light to flood the room, making banners and posters on the other side of the room glow.

When we built paper air racers, I enjoyed figuring out the best ways to cut and assemble pieces so that my air racer went faster and further with each launch. While I was building and testing, I asked Mr. Grevenkamp questions like "How do I keep it from doing a backflip when it takes off?" or "What angle is best for the air scoop on the bottom?" and every time he would come over and give me some ideas to try out. He encouraged me to experiment and problem solve.

At the end of the project, we had an elimination match to see whose air racer was the fastest, and I ended up getting first place (because of the help he gave me while making my air racer). Afterwards, we watched Mr. Grevenkamp's air racer compete against another teacher's air racer. And as the first place winner of the our elimination matches, I joined the race. We had one week to prepare the best air racer we could make, so my dad and I make a basswood air racer using the techniques I learned in class. The next week, I came to school excited to show my teacher, and to see how well it could do. There were three rounds, and each of us won once.
Although we ended up with a tie, that experience helped to drive me to pursue an engineering career. To this day, that air racer I made is hanging from my ceiling–as a reminder of that class and one of my favorite projects of all time.

Our class completed fun projects in Mr. Grevenkamp's class like designing a wooden airplane in Inventor, a 3D design software, and then building and flying them. We also formed small groups to cut paper track pieces for a Rube Goldberg machine and then connected each machine together, forming one track that stretched halfway across the room. These projects were aimed to get us involved in the design and build process and to teach us the skills to problem solve, work in a team, plan ahead, and get us excited about engineering.

These projects made Mr. Grevenkamp's STEM class my favorite class of eighth grade, and gave me a year full of memories to share and look back on. Mr. Grevenkamp made learning fun, and got students excited about STEM, something that didn't just help lead me to a career as a Mechanical Engineer, but helped guide other students in life as well.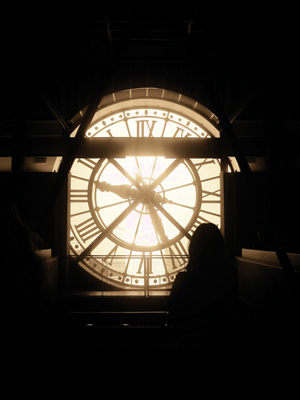 © Treza R., Kalispell, MT