Educator of the Year
May 8, 2017
Coming into seventh grade, I knew I was good at math, but I didn't think of it as a subject that I would excel in throughout high school and want to pick an future occupation in. However, Mr. Destache changed my view of math. From the first day of seventh grade to the last day of eighth grade, he made himself available to help his students.

Mr. Destache had his way of making math interesting and fun. In 8th grade, we celebrated Pi Day, March 14th, with pies, math themed games, and even a contest of who could recite the most decimal places of pi. There was no better feeling than getting an answer correct and Mr. Destache shouting, "Absolutely!"

He wanted each and every student to succeed, even if that meant he had to spend his time after school tutoring students in a difficult subject they couldn't grasp.

He taught me to not only push myself in his class, but also in life. He was like a life coach to me. I remember in eighth grade, I got an 89 percent on the first test of the year. I was fairly happy with the grade and decided that the retake was not worth my time. However, Mr. Destache called me over after class and explained how he was disappointed in my choice. He believed I was better than the score I received and should push myself to the best of my ability. He told me I needed to take every opportunity given to me in life. This has not only stuck with me throughout all of high school, but throughout my everyday life.

Mr. Destache was more than just a teacher to his students. He was considered a role model, a guardian, and a friend. If I ever had a question about homework or what we were doing in class, he would change his schedule just to find time to help me. He not only cared about his students, but also about his community too. Every year around Thanksgiving, he organized a food drive for families who could not afford a Thanksgiving meal. When the basketball team didn't have a referee for their game, he would be the first to put on the black and white striped uniform.

I am nominating Mr. Destache for this honor because all he did was care about his students, inside and outside of school. He is the prime example of a great teacher, and should be repaid for his commitment and hard work to help others.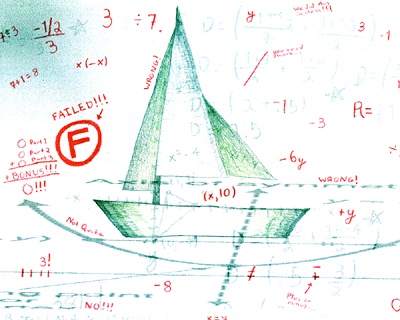 © Steven R., Binghamton, NY