Educator of the Year
May 8, 2017
Playing in concert band in middle school is not seen as cool. Walking in to open house before my seventh grade year, I wasn't sure the band room was where I wanted to spend any of my free time, let alone recess every day. Little did I know, I would spend as much time as I could in the band sorting music, fixing instruments and talking with friends. My favorite teacher was Mrs. Van Dyke the band teacher and musical director at Lake Country School. Within one conversation with Mrs. Van Dyke, she encouraged me to continue playing my instrument and exclaimed how excited she was for this upcoming year. Her kind eyes and excitement for my success in this program gave me insight that being in a middle school band wouldn't be so bad.

Mrs. Van Dyke took every challenge head on. She organized the fall musicals, band concerts and found exciting trips for students to go on while inspiring and keeping kids in line.

The music Mrs. Van Dyke picked was never boring. From James Bond to The Lion King, we played songs that made us excited to be musicians and expanded our musical techniques. Finding this combination can be like finding water in the desert.
I am so thankful for the time Mrs. Van Dyke spent researching and picking the best pieces for us. When no one was in the room, sat in her big office chair with her ear leaned toward her computer, listening to pieces of music and dreaming how to make her band sound like the recording.

With all of the banging, squeaks and scary noises that come out of a middle school student's instrument, Mrs. Van Dyke does an incredible job of making sixty kids sound like one big wall of sound. She works with every section in a private lesson once a week to make group practices more productive. These private lessons where some of my favorite parts of band. Talking one on one with Mrs. Van Dyke helped me to be a better musician by working on specific questions that I had.

After talking with Mrs. Van Dyke about high school band, she pushed me to try out. On the day of auditions, I was so nervous. I was on the brink of tears. Mrs. Van Dyke was buzzing around the band room getting nervous kids ready to play for the high school band director. My audition didn't go as well as I hoped and as I walked out of the audition room, Mrs. Van Dyke could tell I was upset. She pulled me into her office, handed me a box of tissues and told me how proud she was that I even did the audition. I was still upset that I let myself down but our talk in her office helped me realize I could get through it and be successful in high school.

Outside of teaching me band music, Mrs. Van Dyke was also a friend. I grew up on a farm and sometimes farming involves heartache. I came to band one day upset because I lost one of my favorite cows. I didn't want to get out of bed that day, but talking to Mrs. Van Dyke and playing some fun music made me feel better. The compassion Mrs. Van Dyke has for her students musically but also their well-being shows that she isn't just a good teacher, she is a good person too.

I am so glad I stuck with band for one more year and spent as many recesses as I could organizing music. That one more year turned into five more and now I am a senior and still in band at Arrowhead High School. I can't thank Mrs. Van Dyke enough for teaching me about the music but setting an example of a hard worker and friend.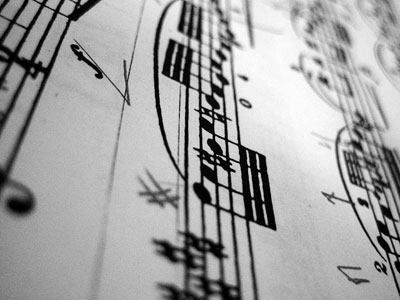 © Kimberly C., Houston, TX