On and Off the Court
May 8, 2017
As an incoming freshman, passionate about volleyball, I walked into the gym, laced up my shoes, pulled up my knee pads, and searched for someone to warm up with. Throughout the summer, my high school, Arrowhead, hosted open gyms and camps to condition athletes and get an idea of who would be trying out.  The open gyms allowed me to get familiar with people.  Through the open gyms I found many friends of whom I still remain in contact with.   
Janelle Hobbs`s first year at Arrowhead was my freshman year. As the JV coach, she helped not only me, but also the other freshman on JV connect to a team of sophomores. After being placed on our teams, she talked to us individually and asked, "How are you feeling so far? Do you like the team? Do you feel comfortable?" She comforted us and reassured us. As small as that was, it had a huge impact on making my teammates and me feel that our emotions were valued.

"Alright, everyone. Sit down and let`s discuss our goals for this season," she said as we brainstormed. As an anxious freshman, she eased me into high school volleyball.  My goals were to make varsity the next year (2015-16) and play, and to be a leading player the next year (2016-2017). My goal since a young age was to get a division one full ride scholarship.

The next year, Hobbs was the Varsity Assistant coach. This allowed  me to grow along her side. On a team made up of eleven upperclassmen, my nerves continued throughout practices. While I was nervous, Hobbs encouraged me and gave me feedback (which allowed me to get better). She also encouraged the team which helped my confidence on the court.
This past varsity season (2016-17) was by far my favorite and Hobbs had a role to play in that. As the head varsity coach, she pushed me to my full potential. She believed in me even when I made mistakes. She continued encouraging me. Having an encouraging coach resulted in me not dwelling on past mistakes and focusing on being in the moment.

At the conference tournament, I had an awful first game and I was certain she would bench me or pull me early in the next game; instead, she took me aside and helped me get out of my own head. While I had low confidence after that first game, her believing in me allowed me to snap out of it—and I even got the first point of the next game. 

Ms. Hobbs not only is an amazing volleyball coach, but she also teaches geometry to under and upperclassmen at Arrowhead Union High School.  While I never had her as a teacher, I felt comfortable asking her for help at games if I didn't understand material taught in my math class. 
Not only has she helped me understand the game of volleyball better, but she also helped me with math.  When she helped me with math, I saw she was passionate, driven, and enthusiastic (for not only volleyball but also for teaching).
The positive energy she brought with her was like a trance.  I had multiple bad days throughout the season, but once I was at practice my negative energy disappeared. I could feel the positivity and it relieved me from the real world for two hours.  

I appreciate all she has done to help me. But what I am most grateful for was her help in being recruited.  Hobbs, as a tall, athletic, driven player, was recruited by Valparaiso University. She played there throughout her college career.  She helped inform me of colleges that were interested in me and also helped me communicate to them. 
Not only did she help, but she also cared.  She cared about how I felt and wanted to encourage me in achieving the goal I had for myself since I was eight-years-old.  As I got nervous about deciding where to commit to, I had asked her questions about when she was going through this. She happily answered all my questions while also going into depth to further help me in the process. After I committed to Austin Peay University, she made sure to congratulate me and made me feel proud.
Growing alongside Ms. Hobbs helped me not only in the moment, but also with my future and I will never be able to thank her enough. Her drive to help students and players is inspiring and I hope that someday I can become the player she was in college.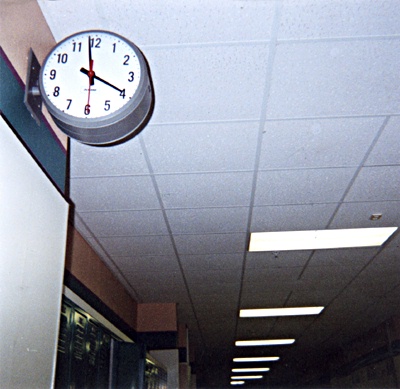 © Blake B., Highland Village, TX