Educator of the Year
May 8, 2017
On September third 2011, I walked into North Shore Middle School for my first day of sixth grade. My stomach had been churning in fear, but I was eager to move to the next chapter of my life. I remember seeing the teachers lined up outside of the school cheering us on. At the time, my cheeks were painted red and embarrassment was written all over my face. But if I were to go back and relive that day I would relish in being a sixth grader.

The first time I saw Ms. Schimenz I couldn't find my sixth hour homeroom class and began to panic. She caught on quickly and moved from her greeting spot outside of her classroom to help me. She asked for my schedule and smiled when she saw I was in her class. She had such a loving energy about her that put all my nerves at ease.

Walking into her room was like walking into a warm hug, welcoming and kind. It felt that way from that first day on. She introduced herself and had such a fire in her spirit about her love of her family and history. Later that first day, I walked into her classroom again and that same homey feeling hit. I had her for sixth grade social studies. We learned about ancient history in Egypt, Rome, and Greece. She made even the most tragic topics bearable and the craziest incidents a reality. I worked the hardest in her class because she was my favorite teacher, and the idea of seeing her disappointed in me or my work broke my heart. By the end of sixth grade, I couldn't picture a day without her.

Throughout the two years of middle school proceeding social studies with Ms. Schimenz, I made it a point to go and talk to her whenever possible. Every time I did, her face lit up and that warm homey feeling came back.
On my last day of middle school, I was sitting in math when my teacher got a phone call telling me to go Ms. Schimenz's room. When I walked in, I was reminded that this was the last time I was going to walk into her room. Not only was I graduating, but she was also retiring. She handed me a card and a gift bag. Within the bag were a few small gifts that meant nothing to the naked eye, but meant everything to me. She hugged me and kissed my cheek as she told me that she would never forget me and that I made even her darkest days a little lighter. We both cried as we hugged each other and said thank you over and over.

Ms. Schimenz was the kind of teacher who had such a passion for her job that you couldn't help but love it too. She had this aura that pulled you in and made you want to do better and be better. She taught me how to be fearlessly passionate about the things that I love and that's something I'll never forget. She is a huge part of who I am today and the only thing that I regret is not telling her exactly how much she's impacted my life.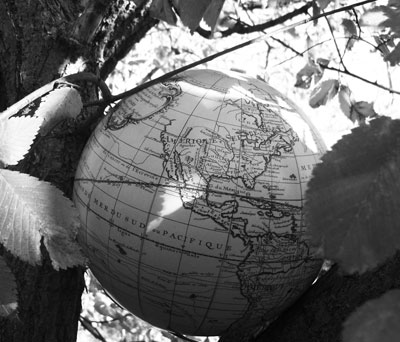 © Ella H., La Vista, NE