Educator
May 8, 2017
"Good morning, ladies and gentlemen. My name is Klubertanz. How is everyone doing today?" he said with excitement at 7:20am on a Monday morning. Mr. Klubertanz teaches drama, theater and speech,he teaches to students in grades 9-12 at Oconomowoc High School
He is one of the most influential people in my life. He has taught me so much about school and about life. He has been a father figure in my life, teaching me everything from ways to memorize things to how to handle my stress. He has provided me with food and money when we go on field trips and is always there for me. He isn't the tallest or the best at everything, but that doesn't matter. Mr. Klubertanz is such a cool, calm, and creative teacher who loves helping students that struggle or don't understand the work.
He talks to me one on one when he feels I'm not putting in the effort and asks if something is bothering me. He helps all of his students. Mr. Klubertanz talks about life and how we have it easier with technology.
He is the same person in and out of school, smiling, and full of energy. He is a father, a husband, and a short, bold, incredible, organized, hardworking, and brilliant man. He inspires me. Hes taught me to never give up and to keep on working, learning and grinding.
He always wanted me to be in his drama class, but I always said no because I had never done anything with acting or dressing up. He was always bothering me to join...so finally during my sophomore year of highschool, I took his class. In class, we had to write our own script. We had to develop our characters, our costumes, and even our script .
After having Mr. Tom Klubertanz as a teacher, I wish I could be in his class everyday of high school.He makes me feel welcomed and a part of the class.

Mr. Tom Klubertanz is the G.O.A.T. and has been recognized for the shows and performances he puts on for the community and the school. He is my favorite teacher of all time. I love the way he teaches, at time you would be so into the conversation and into what he is teaching that you wouldn't even know that you're into the conversation it's just crazy.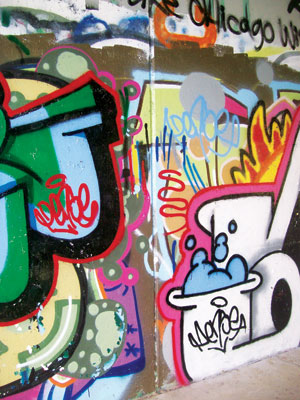 © Michelle W., Ada, MI