educator of the year
April 25, 2017
There are many teachers that we come across in all the years of education that we receive, but there will always be those memorable teachers that you will never forget in your lifetime. The most memorable teacher that helped me throughout middle school was my social studies teacher, Ms. Quill. She was my social studies teacher for three years and my home room teacher in sixth grade. When I started Kindergarten at Saint Elizabeth, she was the Assistant principal.
Ms. Quill is a caring, compassionate, understanding, and sincere teacher. She always made sure that all of her students understood what was being taught; she does not continue her lessons until everyone was on the same page and understood the lesson. She made study guides for students that had a hard time comprehending what to study, to make sure they were ready for the tests. She expected everyone to pay attention in class and would make her lesson more interesting by connecting her classes to real life issues and engaging all of her students by finding things that they enjoyed. Ms. Quill would no accept late assignments; she expected more from her students.
Compassionate teachers are the ones that see the good in everyone and push their students to their abilities. Ms. Quill always had her classroom door open for anyone, if they needed help on homework, whether is was for her class or not, if they needed extra help on understanding lessons, or to just stop in and talk. she always enjoyed when her past students came to visit her; it always made her excited and happy to see them. She cared if her students succeeded, even after they were long gone, and she always checked in with her class. her students were expected to work to their potential and sometimes to push them above their own expectations.
Ms. Quill likes to give her students different opportunities in what they liked to do. She would find writing contest and other contest where students could experience presenting to large crowds, and she loved seeing them win awards for their hard work and effort. She would always make sure she was there to support her students at all events.
I look up to Ms. Quill because she is caring, compassionate, understanding, and sincere teacher. She treated everyone with the same respect; it did not matter the situation. She is my nomination for Educator of the Year.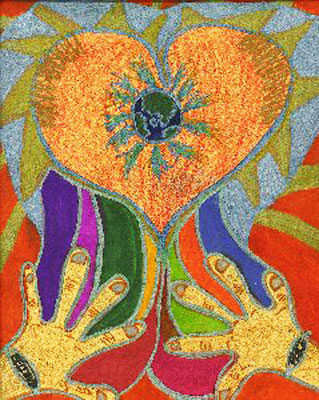 © Amanda P., Clermont, FL