Educator of the Year
May 5, 2017
Before I had Mr. Christian, big machines in the metals and woods shop scared me. Mr. Christian teaches at Arrowhead High School, instructing the metals and engineering classes. He is a tall man, about 6' 3'' who has a smile on his face.

He tells us what to do and not to do, and lets the students try the machine with him watching carefully to make sure we have the correct technique. Mr. Christian first taught me during my sophomore year in an intro metals/electric circuits class. Mr. Christian never made me feel dumb when I messed up. One time, when I milled a pocket into a piece of metal, I milled the wrong way, messing up my project. He told me what I did wrong, and helped me catch up to the rest of the class so I did not fall behind. He made me not feel rushed, even though I was the last one to complete the project.

On the last day of school, we made a flashlight and I struggled to complete it. I messed up the circuit, and I soldered my connections poorly. But Mr. Christian helped me complete it when the other students left. He said, "Your soldering connections look like cannonballs, and your wires are not in the right places." He helped me complete the flashlight before I left. The flashlight I made that day is still fully functioning.

Junior year, I took an electrical engineering class with Mr. Christian. Mr. Christian helped me with the designs of my projects during that class. Specifically, he helped me when making code for a CNC (computer numeric control) machine to mill a wood block with my initials engraved into it. I had trouble because of two of the letters had curved parts in them. He helped guide me through this in a kind way, and helped me get done with it quickly.

Mr. Christian guides me in the right direction, and when I am using a machine wrong, he corrects me in a polite manner. His knowledge of machines is as big as an encyclopedia. Thank you Mr. Christian, for helping build my manufacturing/engineering knowledge that I can use in college next year.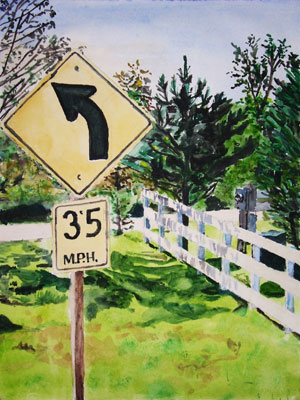 © Tim K., La Crosse, WI