Educator
May 5, 2017
Ever since my sophomore year, I never stayed in one school for more than a semester or two. I moved around from school to school like a bouncy ball on the loose. I decided to go to Lake Country Lutheran for a fresh start after months of being at Rogers Memorial Hospital. I started school two weeks into second semester and I didn't know a single soul. Mr. Tyler taught my Old Testament class during the last period every day. I will never forget his smile that could light up the darkest room. He also had the most contagious laugh.
During this time, I went to school for half days because I was transitioning from going to Roger's full time to going back to school. I didn't know how long I would be at this school, so I wasn't planning on getting too close to any of my teachers or peers. When I walked into Mr. Timms' room, written across the top of the board was the date and "T TIME." I was sitting in my desk wondering what is T TIME? I quickly learned that was the nickname everybody used for him.

Everyday, he said hello to me, asked how school was going, and if I needed help with anything. He made me feel like somebody was watching out for me and wanted to see me be successful. He always had the biggest smile on his face, and in class, he had the best jokes. I cannot recall one day where I saw T TIME in a bad mood. This meant that no matter how my day was going, I knew that when I walked into his classroom my spirits would be instantly lifted.

Mr. Timm made Old Testament my most interesting class and I looked forward to going everyday. He made me want to learn more about the Bible and reconnect with God and my faith. Almost everyday after class, we talked. Mr. Timm was the most genuine person who cared about me and how successful my classes were. He took the time to answer any questions I had about my faith or just life in general. He has so much knowledge and wisdom, and he was always willing to share it with me.

After a month or two, it was time for me to start going back to full days of school. T TIME was so supportive and he told me there was no need to be nervous. He encouraged me to take things day by day and that his room was always open if I ever needed someone to talk to.

He talked to me about his drama club and asked if I wanted to join. I cannot sing, or act…or even dance for that matter...but he still found a place for me in the drama club. I had never participated in a school club before so this was HUGE for me. He told me I could do hair and makeup for the musical he was putting on and that I could even play the role of tree. To most people, this isn't exciting, but I had never had a teacher show this much interest in me and believe in me so much. This made me so eager to work hard and be successful because I didn't want to let myself or him down.

T TIME helped me to believe in myself again and reconnected me with God. I will be forever grateful for him and for everything he did for me. Thank you, T TIME, for everything you have done for me and for being so supportive and understanding.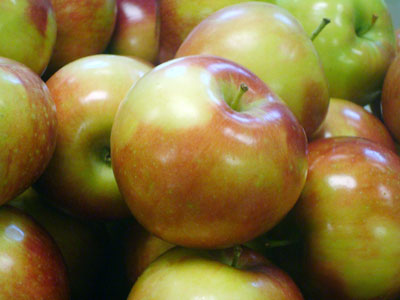 © Jorie S., Scio, NY