My Educator of the Year
May 5, 2017
A homeroom teacher and my English teacher, Mrs. Schliepp, unknowingly guided me down a path into literature. I realized her kindness and passion for her job as she lead me to find my fire and taught me to appreciate what I have.

Mrs. Schliep is like mother nature giving flowers the power to bloom, and without her, my creative mind would have wilted. She introduced me to Shakespeare, Edgar Allen Poe and how to share the spirit of their hearts. She showed me what I can do with my voice. And with a pen in hand, she taught me how make a piece of paper speak a thousand words with only 30 written on the page. Everyday, her brilliant mind clasped on and stretched mine with her words and honest persistence.

Mrs. Schliepp never failed to bring energy and support. It was like the faint glow of sunshine radiated from her as she walked around the school. While reenacting Shakespeare classics, she did not hesitate to push us to do more. "Speak louder. You are Hamlet," she yelled into our ears with excitement bleeding from her lips. "OH! Come on! ACT like you're in love!" she said as she giggled, looking back and forth between blushing students. As she cracked jokes, youthful and compelling, she spoke from her heart.

Being a petite blonde, she does not look like the powerful force she is. Wholesome, wacky and wise, she always had a warm approach. She was able to empathize with each student and their struggles (even after she was diagnosed with cancer). These sensible qualities and her merry nature made her the teacher every student wanted for homeroom. She would let students roam and communicate with their peers, while she did the same. She answered students questions, talked about upcoming projects and cracked jokes. She was social, easy going, and helpful.

She is the teacher that managed to have fun with her students, but still held respect and carried herself with dignity and knowledge. She was able to dance around the room one moment and in the next her tone demanded attention and respect. This taught me that I did not always have to be serious to be respected.

She continued to be a mentor staying connected to students as they moved into high school. Upon seeing a past student, she gives them a warm hug and hello, never failing to recognize each face.

To me, she is educator of the year, because every student holds a special place in her heart as I hold a place in my heart for her.

Through adversities, she remains a radiant light impacting me forevermore. With only an hour a day for 180 days, she taught me the beauty of literature and the beauty of life. In 180 days, within her classroom walls, she managed to spread her passion for English. Without these 180 days, I would not be as confident going head on into my future. You cannot blame me when I say this was my favorite year so far, especially when I had Mrs. Schliepp as my teacher.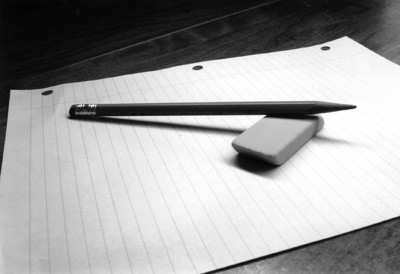 © Michael H., Mildford, CT