Educator of the Year
April 21, 2017
Caitlin McColl teaches AP U.S. history at Hyde Park High School. She is of the most hard-working, supportive, and caring people I know. She deeply cares about her students and their education, and makes sure we have all the tools needed to pass to AP test and be prepared for college.

Though the class can be challenging at times, Mrs. McColl does her best to show students the importance of the subject and makes sure that no one falls behind. Her teaching style is a perfect balance between lectures and written work and her classroom is a perfect mix between firm and fair. She takes interests in her students success and listens to any questions or problems we may have.

The thing I admire most about Mrs. McColl is her ability to turn the sometimes boring course of U.S. history into something fascinating. Because of her, the complicated battles and elaborate details of American history become interesting. Her excitement about the subject transfers to her students and creates an affirmative learning environment. She is one of the smartest and enthusiastic people I know. In the few minutes we have after class she always asks about what is going on in our lives and is devoted to getting to know her students.

In conclusion, I nominate Caitlin McColl for educator of the year. She has helped me understand and become interested in American history, something I never would have imagined would be my favorite subject. She spreads her knowledge and loving personality with everyone around her.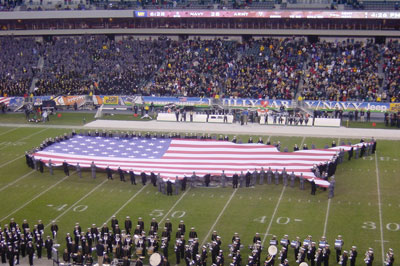 © Kristin B., Middletown, DE