Educator of the Year
April 5, 2017
I have had a lot of amazing teachers in my life, but there is only one who stands out. He is, without a doubt my favorite teacher. The first time I met this teacher was on meet the teacher's day for my middle school. As soon as I walked into his class that day I knew at that very moment this class and this teacher were going to be great. I am writing about my 6th grade math teacher and soccer coach, Mr. Miller. 
Mr. Miller is an amazingly nice teacher. No matter what, Mr. Miller always had a smile on his face when we walked into his classroom. It didn't matter what his morning was like or how the class before us behaved he always treated us with kindness and respect and never allowed his day to effect how he taught us or treated us. He never yelled or got mad at anyone. He was just a super nice teacher. He always was there for me when I needed some help. Sometimes Mr. Miller would let my friends and I come down to his class when we were eating lunch. When we were down there he would help us with work we might be struggling with and then we would go to the gym to play basketball. When Mr. Miller and I played basketball together, I always won.
Mr. Miller is a fun and funny teacher. Mr. Miller always cracked jokes and made us laugh. He had a joke about an evil bunny. He drew a picture of an evil bunny and put it up on the wall and said "If you see this bunny get up, run for your life." There was also this thing going around in the school were the older kids would come downstairs to his class and told us to try and make him say the word chocolate. Mr. Miller said he would only say it if we got good grades. We all worked real hard and ended up getting the good grades. Come to find out, Mr. Miller says chocolate just like everyone else.
Mr. Miller always believed in me and my classmates. When I was in the 6th grade, I tried out for the soccer team, didn't make it. Mr. Miller was the coach at that time, he told me to keep my head up, work hard and try again next year. I made the soccer team the next year two years! It was great having Mr. Miller as a coach. He worked us hard and taught us a lot not just about soccer but about other things too like sportsmanship and how working hard will make you successful. Whenever I did poorly on a test he would say "You will do better next time" and he would help me with whatever it was I did wrong. Mr. Miller made me want to work hard he always made me feel important and is one of the only teachers that believed I will go far in life. Even when I was older and in different classes he would always check in with me to make sure I was doing well with life and grades.
I think Mr. Miller should win educator of the year. Mr. Miller is a positive role model. He was a huge part of my middle school years and I know he has been a positive role model for many other kids that he has taught. Mr. Miller makes you feel that you can do anything and that no dream is impossible. He has taught me that working hard will help you be successful and that failing is ok, just try again. Mr. Miller should win because of all these things I shared with you. I could have said a lot more about Mr. Miller but these are the main things that make him amazing. He's an amazing teacher, coach and friend to me and everybody else who knows him. This is why Mr. Miller should win Educator of the Year.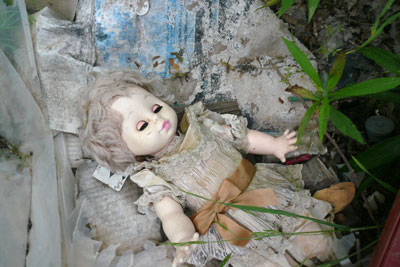 © Ashley J., McDonough, GA