Educator of the Year
April 6, 2017
Mrs. Gore's style of teaching was unique and different. She was unlike any other teacher I've had. She was never one to be boring and just teach out of the book. She would interrupt our lessons to show us her blog that she created for her three dogs, Jenna, Dixie, and Hunter. Mrs. Gore treated her students like adults and prepared us for high school.
It was never a boring class when you had Mrs. Gore as a teacher. She made the kids who didn't even like English class look forward to her class. She had a comedic persona that everyone loved. She was very sarcastic, and whenever she made a joke about anyone, we would say she roasted them. It was not just her sarcasm that made her so funny; Mrs. Gore had puns of the day, and during holidays she would have holiday themed puns. We never had to write a normal book report or essay; she assigned us fun and creative projects. One of my projects was to fill up a bag of items that related to the book I read. Another report I had to do was to make a mix tape of songs that related to my book. There were countless other fun projects that I was always excited to complete.
Mrs. Gore made sure every single student understood what they were doing before she moved on with her lessons. Whenever we had to write an essay, she put aside a class period to sit with everyone face to face and went over, in detail, ways we could better our writing. When the time came to write the dreaded six page research paper, she broke down every single element of it, so it was a lot easier to do. She let us work on it in class, and she helped us months before it was actually due.
St. Elizabeth middle school babied us a lot, but Mrs. Gore prepared us for high school. She would only teach us things she knew we would use again. Her techniques still stick with me and I use them all the time in school. During our confirmation process, she told us about her spiritual journeys and shared some personal stories. She was very trustworthy and she put a lot of trust in us as well. When her dog, Hunter, was diagnosed with cancer, my class was there to support her. When Hunter passed away, Mrs. Gore told us the news because she trusted us. She always pushed us to our limits. We could never do the minimum in her class because she knew we were better than that. Her work was challenging sometimes but she knew we were up to the challenge.
My seventh and eighth grade experience was so much better with Mrs. Gore in it. When I found out she was moving to Texas, I was sad even though I wasn't going to be at that school anymore. I think Mrs. Gore deserves to be nominated for Educator of the Year because she taught every lesson with enthusiasm, and she made all of the kids she taught look forward to English. She was the kindest and most caring teacher I knew. Occasionally, I still look at her blog to see what her mischievous dogs are doing.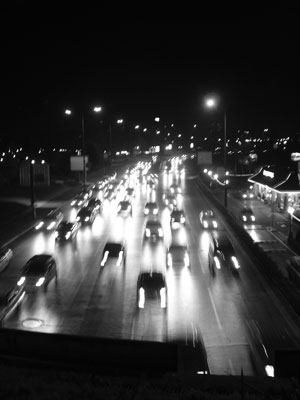 © Marietta S., Pleven, Bulgaria