Lincoln Gravatt
MAG
March 1, 2017
To look at the typical life of a high school history teacher, one would think it slow, stressful, or dull, much like the subject they teach. History is often cited as the least interesting high school subject, associated with endless memorization and droning lectures about seemingly unimportant and long-deceased men in powdery wigs. However, when it comes to Lincoln Gravatt, the AP Euro and AP U.S. History teacher at Booker T. Washington Magnet High School, such a generalization could not be less accurate. Gravatt, as he is known to his students (though he answers to Devilspawn as well), has a unique ability to bring history to life and get all but the most apathetic of his students to study, learn, and appreciate school.
Gravatt's AP U.S. History Course is somewhat of a local legend in Montgomery Magnet School. It is notorious for the critical thinking and high volume of work the course demands. Most infamous are the essays required each year. By the time a student finishes APUSH, he has written at least 24 difficult essays, and, if he has applied himself, has gone from mediocre to exceptional. Gravatt is fond of joking "You're not an AP student until the second semester," but the phrase rings true. The first semester of APUSH is dedicated to learning – not just history, though of course that is crucial. The first semester teaches students how to write and how to think. Gravatt ensures that none of his students leave him without being able to think and write well enough to fend for themselves in and after college. Writing, to him, is one of the most important skills one can learn; and so he makes his students practice, over and over, until they are not just okay, but brilliant. In APUSH and AP Euro, he forces students to challenge themselves and each other, and to push the limits of what they are capable of. "I can't" is not a phrase you will hear in room 309D.
In addition to his primary role as an educator, Gravatt coaches my school's soccer and cross country teams, sponsors the National History Honor Society, and mentors, tutors, and guides any student who has the courage to ask him for help.
While his loyal following is not quite the cult of Napoleon (yet), Gravatt has earned the unwavering loyalty and enthusiastic respect of all those who survive the gauntlet of his very difficult courses. To many, he is not just a teacher, or a coach; despite his lighthearted, playful personality, he is deeply caring and passionate about helping the students at my school. In his own way, Gravatt is a modern-day hero. Though he has not shared any stories of leaping tall buildings, rescuing cats from trees, or saving people from burning buildings, Gravatt provides dozens and dozens of students with the tools they need to survive life after college – and really, in today's scarily modern world, how else could you define a hero?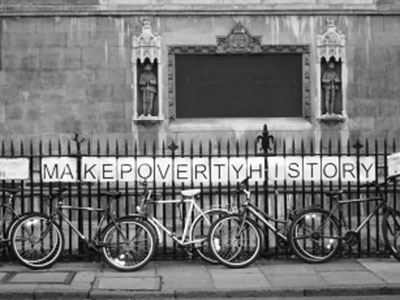 © Katherine S., Agoura Hills, CA