Hero Forever
February 8, 2017
A hero to most people is someone that wears a costume, but truly a hero is someone that inspires and never gives up despite obstacles. My hero Dr. Tracie Calloway knows she will have tough days at work but still has a smile on her face every day. Dr. Tracie Calloway inspires all of her patients to never give up and always be positive.

When Dr. Tracie Calloway comes in mind, so do the words brave, strong, hardworking, and trustworthy. She is someone that can help me reach my goals and make my life better. Dr. Tracie Calloway was raised by Thomas and Sandra Calloway and had a wonderful life growing up. She lived in a city called Texarkana was a majorette in the Arkansas High School band. After high school she went straight to Prairie View A&M for four years and majored in biology and pre-medicine. She went on to Oklahoma State University for medical school. Tracie kept good grades throughout college and always tried to make her parents happy. She was very hardworking and did whatever it took to make her dreams possible.

A hero, to me, is a person that is there no matter what; they will always be by your side even if times do get tough. Tracie Calloway has been my doctor for a year now, and I know she will always be there for me whenever I need her or am celebrating a new step in my life. Dr. Tracie Calloway is the first person that I've met that is so selfless. It must be hard for Tracie to deal with me when I come in for an appointment because I am stubborn and sometimes I think I know everything. Dr. Tracie Calloway and I have a wonderful doctor-patient relationship. We have our disagreements about certain things, but she knows that I will do whatever she tells me in the end.
One of the many great traits Dr. Tracie Calloway possesses is strength. When Dr. Tracie Calloway´s mom was diagnosed with breast cancer, she really did not think much about it because her mom was still the same person. When she was in the ninth grade, one of her mom´s friends picked her up from school and told her the horrible news that her mom had died. Even though her mom did not overcome breast cancer, she was still an inspiration to Dr. Tracie Calloway. Her mom is the reason Tracie is the person she is now.

Dr. Tracie Calloway is my hero. She is a great doctor, wife, friend, and hopefully soon to be mommy. I hope one day to be like her. Dr. Tracie Calloway makes me feel like the most important person in the world because I know she would do anything for me in a heartbeat if I am ever hurt or just need someone to talk to. Words cannot express the joy and love that we share. I am blessed to have a pediatrician like her. Dr. Tracie Calloway has taught me to try my best to lose weight, and I know that we will achieve our goal real soon. She is my hero for more than one reason. Nothing compares to how much she has impacted my life this last year.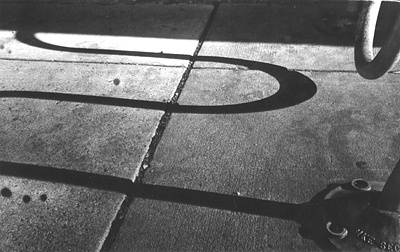 © Sarah S., Marblehead, MA