Arie Dinkeloo
MAG
December 24, 2016
Walking into Gunning Bedford for my second year of middle school, I wasn't expecting much. I thought it was going to be just another run-of-the-mill year, but I was wrong. It was one of the best years of my life, a year filled with laughter and memories I will cherish forever. Seventh grade was memorable because of my friends and one particular teacher: my social studies teacher, Arie Dinkeloo. Known as Mr. D, he is unforgettable to almost all of his students. That isn't because of his unusual name, but the unusual qualities he has as a teacher.
Every day when I walked into Mr. D's class, he would have a huge smile on his face. With two classes before mine, you'd think anyone would be drained and ready to go home, but not Mr. D. Even if he was having a bad day, he wouldn't let it affect him. He would always have a joke of the day ready. One of my favorites was "Why is there a gate around cemeteries?" "Because people are dying to get in." Everybody on my team knew Mr. D for his corny jokes, but I appreciated them. They were a great way to start class.
"If I wasn't a teacher, I'd be a rapper." Hearing this from a teacher you would think they were lying. So when Mr. D said this, everybody thought he was teasing, but he proved us wrong. I thought his rap would be lame because he's a teacher. I couldn't imagine a teacher who could rap, but one Friday he put on an instrumental and started rapping. When I heard him, I was shocked – he could actually rap! That same year we had our first pep rally. It was extremely boring, except at the end when Mr. D rapped. From then on, everyone who didn't know him, knew him.
In one of his raps he said, "I got a 122, but won't give one up." In this statement he is referring to his students. One thing that is very important to Mr. D is his students. He cares so much about us. During the spring season, I tried out for girl's track. The coach finally posted the results, and I was nervous. When I checked the list and saw that I hadn't made the team, I was devastated. When Mr. D found out, he gave me a hug and said "It's all right." After that I really knew that Mr. D cared about his students.
Mr. D would do anything to put a smile on our faces. If you were having a bad day, he'd try to figure out what happened and make your day better.
So you can see why seventh grade was one of the best years of my life. I met the best teacher ever. A teacher who raps and tell the corniest jokes. He devotes his time to his students and has a positive attitude every day. When I heard about Teen Ink's Educator of the Year Contest, I immediately thought of Mr. D. Not only has he made a huge impact on my life; he changed my life. I wish everyone could meet him and experience the incredible person he is.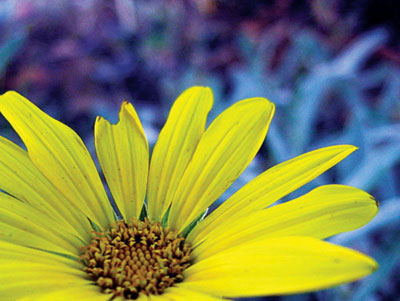 © Roopa S., San Jose, CA