The Concerning
March 24, 2016
Ahh, the amazing welcome to high school. High school can be boring when given the wrong people teach you. Not that any teacher doesn't know, but us students learn in different manners. When it comes to teaching, we students have to find the methods of learning that we enjoy most and gain knowledge from. But I have learned that there is a whole meaning of fun in education thanks to one great man. Mr. Mitchell, my biology teacher, has made learning a wonderful experience for me.
As a beginning freshman, I started out having regular biology. So my first teacher,   teached us more slowly and only gave us notes in which I thought were too simple. After having high grades in my beginning exams, I was given the chance to go to a Pre-Ap class. Who knew I was so darn lucky? I was given this great opportunity, and being taught by Mr. Mitchell was a great thing for me. He works a little more quickly, but still makes sure we all understood the lesson being taught. When he would see the confused look on our faces he would restate what we did not understand the first time. Sometimes he would come to me personally, and help me with the more difficult parts of a lesson. He gave us a more organized method to have our work done. This method helped me out by allowing me to do my best all the time. He did not provide a lot of homework due to the practice we already do in the classroom. He also breaks down the lessons bit by bit so we won't end up getting any "brain explosions." He also uses color coding as a way to show the different parts of the lessons. This helps me out more because the difference in colors allows me to concentrate on one part at a time. He also would give us lectures about college and high school preparations. I take in those lectures to heart.
All in all, he knows how to teach well and making class so much fun. Going into his class has helped me to succeed in understanding the more interesting parts of biology. He should be "Educator of the Year" because of his honesty and his concern over his students. He has this determination to make sure we all pass and have a good future to look forward to. He leaves us all wanting to just go back in the class and gain more knowledge.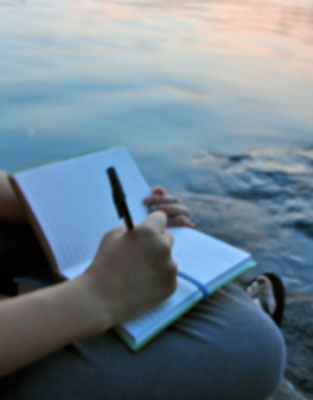 © Grace K., Port Washington, NY