Eric Baumann: Physical Education/Coach • East Prairie School, Skokie, IL
MAG
February 18, 2016
Dear Coach Eric Baumann,
You influenced my life in so many ways throughout my years at East Prairie School. You intimidated me when I first met you. I despised the way you pushed me to the limit; I hated the way you made sure I behaved appropriately; I disliked the way you never gave me a break from working my hardest. But now I realize why you did this: to make sure I always tried my best.
Your "give it all you've got" attitude substantially influenced my life. Because of your lessons, I now always try my best in sports and in academics. Your influence transformed me into a better person. Ever since I developed this attitude, I've noticed my effort and my grades drastically rising. As Thomas Jefferson once said, "Nothing can stop the man with the right mental attitude from achieving his goal; nothing on Earth can help the man with the wrong mental attitude."
This attitude you helped instill in me has made me truly appreciate your efforts. You became a teacher because you wanted to make sure kids of this generation inherit the drive you possess. And now, because of you, all my friends and I use this approach to improve ourselves. And this determination to make sure we move forward in life and always try our best, makes us appreciate you instead of just respecting you.
After knowing you for so long, I find it hard not to admire your drive. Yes, shocker. I admire you for more than just giving me good grades in P.E. Nearing graduation, I look back on my younger days and recall all the times when I wanted to quit while playing sports. I possessed little to no skill back then, but you still made me try my best. And because you wouldn't let me quit, I have developed some talent in sports.
You probably can't see it, but all your students admire your attitude toward us and are grateful for the success you've helped us achieve. So thank you for all your work in helping me turn into a better person. I look forward to seeing you every day for the rest of my final year here at East Prairie.
Sincerely,
Hafeez Mir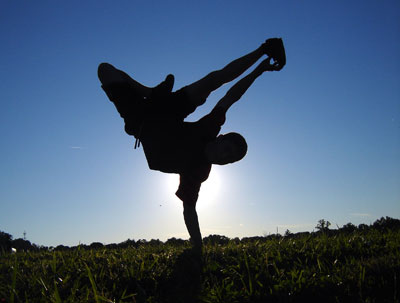 © Seita O., Louisville, KY