Mr. Hoek: Basketball Coach/Math • Columbia Preparatory School
MAG
February 6, 2016
There are many people who have influenced me significantly. My parents, my grandparents, my chess teacher, and my Uncle Nick are all on that list. But I feel there is one person who has influenced me more than all of the others: my math teacher and basketball coach, Mr. Hoek. Now, why did I choose him over every other person I know? He helped me become a better basketball player and a better team player, he gave me a love of the Wolfram Programming Language that I could not have found anywhere else, he helped me get into an incredible summer math program, and he just gives me great advice on how to live my life.

As a coach Mr. Hoek is tough; he holds his players to high standards and pushes everybody to improve. He does not favor anyone, and being on his team is both fun and enjoyable. Our team didn't win many games, but by the end of the season I had gained a different outlook on basketball and why I play it. Before the season began, I was starting to wonder why I even played basketball; I'm not Michael Jordan and bouncing a ball for hours wasn't going to get me anywhere. But the perspective Mr. Hoek gave me is that it's not about how good you are or how good you can be; it's about how you enjoy bouncing the basketball and throwing it in the hoop with a bunch of friends. He was right. By the end of the season I was friends with a bunch of guys I had barely known before, and we all had a great time playing together – not because we were going to the NBA but because the sport is a lot of fun.

As a teacher Mr. Hoek influenced me even more. In his Computer Math class I began the year as the kid who would get the answer 10 minutes before everyone else and then struggle to contain myself and not shout it out. Mr. Hoek, rather than just yelling at me to shut up (which he did do at times), helped me understand I had to stop. He explained that everyone else in class would get frustrated if there was one kid who understood concepts faster and then flaunted his knowledge. He said that he was aware I knew the answers and instead of showing off how smart I am, I should find the answer and do more with it. So when he gave the class the challenge to program a hexagon out of largest possible number of trapezoids, I went above and beyond and made a function that would yield a hexagon with any side length, allowing for it to theoretically be infinite. Rather than being the kid who called out too much, I became the kid who worked harder in an attempt to make beautiful things.

In addition to influencing me on the court and in the classroom Mr. Hoek helped me get into an exclusive math camp last summer. When I first asked him about the camp, he told me he had worked there for the past three years. "Wow, wouldn't it be fun to go to camp together?" I said. He didn't end up working there last summer, but he did give me advice on the interview, and he predicted what almost all of the questions would be. But instead of giving me answers, he told me to be myself, be enthusiastic, and give truthful answers. During the interview, the interviewer said that Mr. Hoek had said good things about me and that applicants usually didn't get recommendations from camp instructors. I was so surprised because I had no clue that Mr. Hoek had sent a recommendation. He was helping me without my knowing, and I got in!

At the camp, Mr. Hoek was in contact with me the whole time, telling me who was a good instructor and how I should manage my time, since some students burn out after the first week because we would be doing math and sitting in lectures for 12 hours a day. He helped me get into this camp and then he helped me enjoy it.

I have to say the camp was awesome. Every single person was smart and impressive. Some had their own companies, one had spoken at the United Nations, one had been taking classes at MIT since he was nine, and almost every single one had taken AP Calculus BC when I had only taken geometry. Without Mr. Hoek telling me not to be intimidated by their accomplishments and consider myself equal to them because I got into the camp and to be humble, I might not have done as well as I did and I might not have returned home so inspired.

I believe Mr. Hoek's influence will only increase as time goes on. He is a person who actually cares about how I am doing and will genuinely ask me how my day has been. If I barge in and ask him a question, he will force me to stop and go through all of the pleasantries, not to frustrate me but to make me a better person. Mr. Hoek helps me with how I act as much as he does with mathematics and basketball. If I tell him I spent my whole weekend doing homework, he will give me a light scolding and tell me to go outside, be with friends, and play some basketball. He helps me put things in perspective and see what life is all about. Yes, doing well in school is important, but Mr. Hoek would say it is more important to be with friends and be a regular kid because you only get one childhood.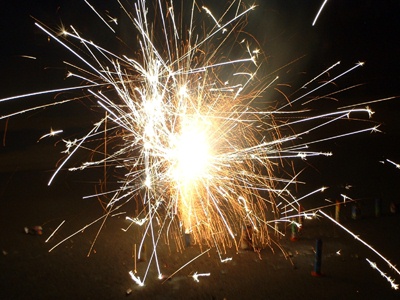 © Kevan B., Beaverton, OR