Educator of the Year
March 30, 2014
I've had a lot of great teachers, but the teacher I most admire is Mr. Metrinko. He teaches 5th grade at Brandywine Springs Middle School, and he was my baseball coach at the same school for three years. Although, I never had Mr. Metrinko as a teacher, I would see him daily in school, and he taught me a lot of valuable lessons on and off the baseball field. He played a big part in my middle school years, and I am just now starting to see how much he really taught me. He was also available after school if we were having trouble in any of our classes. He taught us to take pride in our school and our school work; he was also willing to help us achieve our goals.
Mr. Metrinko taught me how to become a leader in school and on the team. He made sure that all the baseball players on his team were respectful to the teachers, tried hard in school, got good grades and stayed out of trouble in and out of school. He reminded us every day how important our education was and that the baseball would take a back seat if our grades began to drop. When I was in 6th grade, I was one of the smallest boys trying out for the team. I was scared and nervous; I remember Mr. Metrinko building my confidence with positive words and encouragement. I made the team in the 6th grade but didn't play a lot. Mr. Metrinko told me to give 100% and not to be discouraged because my time would come. That year, I made honor roll and practiced everyday on my baseball skills. I cheered the team on, and we had a good year.
The following year, I was bigger and stronger. I knew I would have a place on the team. I started at 2nd base. Mr. Metrinko kept an eye on me and taught me how to become a leader. He would make sure I had a positive attitude, that I tried my very best and that I gave 110% in whatever I did. He preached how important hard work, team work and commitment were. We were like a family, and he always made us strive for our best. The team made it to the championship game, but we lost. We were all so sad, but Mr. Metrinko told us how proud he was of all of us and how we were true leaders in our school. He praised us and reminded us that our education would also be a priority and that we would have another shot of winning next year.
My 8th grade year, I worked out every day to become stronger and I continued to get good grades. I wanted to make sure Mr. Metrinko was proud of me. My position was 2nd base, and Mr. Metrinko expected me to become the true leader of the team. I had to give positive speeches to the 6th graders who made the team. I told them how important respect, dignity and school work were. I learned this all from Mr. Metrinko. I remember how proud he was of me when I told him I had been accepted into the Delaware Military Academy for high school. Our team went on to have an undefeated season, and we won the District Championship game. We all strived to do well in school and on the baseball team. I was one of a few boys who actually got my number retired. I was number #3 and to this day, the number reminds me of the valuable lessons I was taught by my baseball coach.
I don't know if Mr. Metrinko knows how much of an impression he has left on me; someday I may get up the courage to tell him. I think of him often and about the valuable lessons I've learned. I appreciate him taking a chance on me. If everyone had the values that Mr. Metrinko has, the world would be a more peaceful place. For these reasons and more I nominate him for Teen's Ink's Educator of the Year.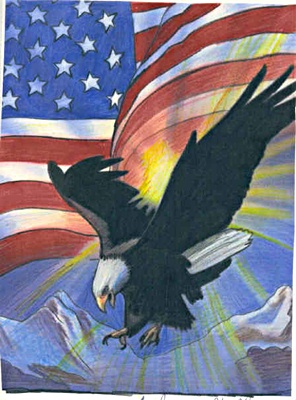 © Andrea G., Middle Village, NY