Mr. Peter Kelly
March 27, 2014
Educator of the Year
Mr. Peter Kelly
Educator of the year
Only certain people can make an impact on someone's life. I chose Mr. Peter Kelly for Educator of the Year because he is a teacher I will remember for the rest of my life. He always knew how to make things fun, and he had a funny way of teaching things to us. He would make many jokes and creates fun lessons for us to enjoy during class.
Mr. Kelly was my 7th grade science teacher at Brandywine Springs School. He made everything he taught us fun in some way. He gave us cool projects and fun lessons that would stick with us even until this day. He gave fun group projects and experiments we could do in class to help us learn hands on how things work in real life. He also gave explanations on how things he taught us would help us in real life. Many of the lessons he taught us I still remember like it was yesterday.
During Mr. Kelly's lessons he would say things that would make difficult concepts we were learning and make them very easy to remember. He had self-made lessons just for the kids who struggled in the area of things he was teaching, and he made them funny so it would stick with us. He made rhymes about difficult concepts to remember them more easily which would help us on tests and quizzes. He would let us do anything to learn something our way or anyway we would be able to comprehend the lesson.
In Mr. Kelly's class we would get up and walk around the room to use the available resources in the classroom whenever we were allowed to. To many teachers, this wouldn't be allowed, but in Mr. Kelly's class it was like a normal class day! My favorite part of his class was using the microscopes to see all the particles in certain things like feathers and things we found outside.
In conclusion, these are just a few reasons why I am nominating Mr. Kelly for the Educator of the Year Award. I hope to see him win soon, and I am proud to say he is my favorite teacher. Many of the things he taught us I thought I would never remember, but by making it enjoyable to learn, it's stuck with me to this very day, and that he makes a great teacher.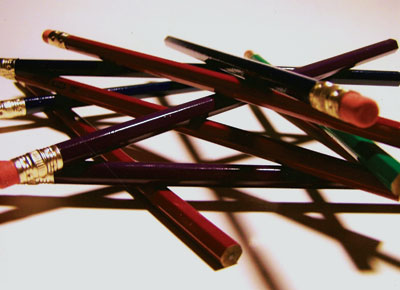 © Nicholas K., Weldon Spring, MO