A Special Salamat
March 26, 2014
I have had many special educators in my fifteen years of life, but there is one extraordinary teacher who has especially touched me. She is a unique individual, probably the most optimistic person I will ever know. She also has a colorful personality that is sure to brighten up anyone's day. She was my pre-school teacher, my kindergarten teacher, and my teacher from 3rd grade through 8th grade. She taught me many lessons that have more than prepared me for high school as well as for life, and she had a way of being able to incorporate life lessons into primary education itself. One thing that I will always love about this teacher is that she has a special gift of being able to engage a person in a conversation, even the least likely people that you would ever imagine would converse, engagingly, with her. Also, I highly admire this teacher's confidence in her own beliefs and her passion for teaching and helping others. This teacher always taught with compassion, love, care, and happiness in her heart.

Early on, I learned to appreciate life and to be grateful for God's creations. This teacher took me on nature walks, taught me how to bake and cook, how to knit, and how to paint. She taught me how to recite my ABCs, and even how to sign American Sign Language and speak Tagalog*. This teacher taught me how to garden, build forts out of fabrics, and climb trees. She taught me to sing folk songs and Christmas classics. These activities and many more were the base to my education and I learned even more in the years to come.

I learned about famous people and different cultures from this teacher. I learned from her that all people are equal and that all people should be respected.I learned about the Ancient Egyptians, Romans, Greeks,the middle ages, and Pre-historic times, as well as Biblical history. I then was taught lessons about the Native Americans, the pilgrims, and slaves in the Civil War. I learned how to memorize the United States and its capitals. This teacher taught me a number of different sciences, and I had fun undertaking all kinds of experiments. She also taught me math from the pre-school level all the way through Algebra I. Math has never been a very likeable subject for me, but this teacher made math fun. I learned how to count using nature, such as stones, sticks, and trees. I learned measurements by cooking and baking, and I used colored blocks to learn my shapes while building massive towers which at the time, I thought, were the coolest ever. One thing specifically that this teacher taught me which really helped me in advanced math was that I knew my multiplication tables from the 1's to the 12's. I learned them by playing a game of toss. My teacher would toss a ball and say, for example, "12 times 12 is…" and I would catch the ball and toss it back by replying "144." At first, I dreaded learning my multiplication tables, but now I am so thankful that my teacher taught me these and so many other skills in such a fun way. She had her ways of making every lesson enjoyable.

I also learned how to write paragraphs properly and to appreciate literature. This teacher made a special effort to make sure that I learned to spell properly and use proper vocabulary. She taught me how to recite poetry and present projects as well as skills for public speaking. She taught me to be socially aware, to carry Christ in my heart, and to pray and always give thanks. She taught me skills that will serve me through the rest of my life. All the while, this teacher was filled with peacefulness, patience, and positivity.

This teacher taught me many lessons in life, but most importantly, she challenged me to be the best person and student I could be while always staying true to myself. I am sad to say that I often took this teacher for granted. She plays such a special part in my life and she was the best educator I could ever have. I was blessed to be homeschooled and this teacher is my mother. My mother stays up almost every night, long after my three siblings and I are asleep, to prepare lessons for the following day. She and my father have sacrificed so much for our family to make sure she could be a stay-at-home mom and we could receive our education from her. When asked why our family homeschools, my mother's answer is, "Because we can." She also adds, "It takes three! God, my husband, and I." So now I would like to thank the best teacher I have ever had. Thank you to Nanay** for teaching me, to Tatay** for supporting us, and to God, for providing our family with many blessings. Thank you Nanay and Tatay for doing everything you can for my education, and for my life.



*Tagalog is the national language of the Philippines. (My father is from the Philippines)

** What I call my parents. Nanay is mother in Tagalog and Tatay is father in Tagalog.



Note about the title - "salamat" means "thank you" in Tagalog.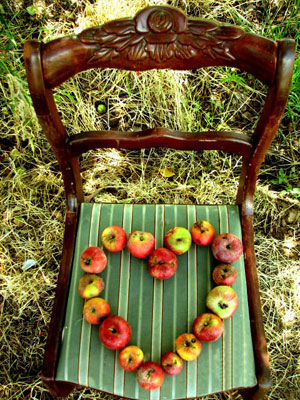 © LZ A., Grand Junction, CO