Carol Warren: Language Arts • Oakland Middle School
MAG
March 7, 2014
She is a teacher who is placed last by the county but first by her students. She has taught in closets, the back stages of auditoriums, and outside in portable classrooms. Her students are so highly intelligent they are considered "handicapped" and a minority by the state, therefore making the educator herself a minority too.

She is a teacher who stands by when I cry over my grades, reminding me that it is my own grade that I earned. She broke down crying in class when a former student took their life, promising us that as soon as she was no longer our teacher we would all have her phone number. She wouldn't mind if it were 2 a.m., she would be there to talk.

She is a teacher who stood by my side for three days straight because I wasn't allowed to be alone and I didn't have any friends to comfort me. She insisted on sharing her pumpkin bread with me even when I refused. She accompanied me into a small room where I spoke to five ruthless judges, and was more ecstatic than me when I came in first place. Her grin was a greater gift than the honor itself when I thanked her in front of an audience of 6,000. She's a teacher whose veneration I yearn for.

She is a teacher who has taught far beyond the criteria and exceeds the expectations of what a language arts teacher should be. She is the least prioritized instructor who deserves recognition the most. She is a teacher I order to never grow old and retire because no teacher of any experience could ever mimic her skill in educating.
She is a spectrum language arts teacher at Oakland Middle School by the name of Carol Warren.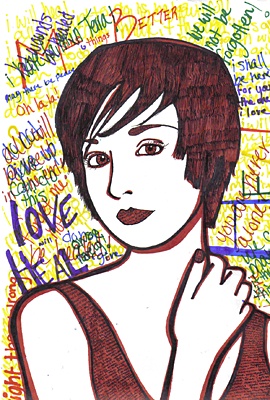 © Sara D., Aiken, SC