History • West Nottingham Academy: Rusty Eder
MAG
January 4, 2014
He has a lot of wrinkles, and if you didn't know better, you might think he is in his seventies. A former army man, he hoards anything that reminds him of his military past. One might classify him as cynical, but that would be a gross exaggeration. An avid liberal, he does not shy away from sharing his views on current issues.

Now, long past his days in the military, he teaches U.S. History and Humanities at West Nottingham Academy, a small boarding school in rural Maryland. And boy is WNA lucky to have him!

To say Mr. Eder is a conventional teacher is absurd. He refuses to use any technological teaching aids, including a smart board or projector. He rarely checks homework and does not give quizzes. Instead, he gives a few unit tests, whose grades coupled with your final make up your trimester grade. The only tools he uses to teach are a whiteboard and a marker. But he makes it work.

He conducts class lecture-style, each day leading a discussion on the topic we are studying. He writes important ideas and concepts on the board, in semi-neat handwriting, to visually illustrate his points. He makes these discussions interesting by occasionally asking students to fill in the blank or explain what he wrote on the board. Thus, we all pay close attention. In fact, I haven't seen anyone nod off in his class.

It is easy to tell Mr. Eder loves history from the excitement in his voice when he talks about it. This makes the class excited to learn about history. In fact, his contagious passion has led students who dislike school to suddenly develop a real interest in American history. He encourages this passion in history by allowing them to read books in his personal collection to learn more about America's past. In fact, just last week, I borrowed a book from him about the Civil War.

His teaching style is not the only reason that he is such an outstanding teacher. He also knows a remarkable amount about history – more than any other history teacher I have had. His superior knowledge enables students to gain a comprehensive understanding of past and current events.

Outside of class, he is willing to take on extra tasks to help his students as well. Whenever anyone needs help understanding a concept, he finds time to meet, even if it means taking time from his lunch. With his expert guidance, I was able to start a debate team at our school. He helped me recruit members, allowed me to use his room as a meeting place, and even drove our team three hours so we could compete in a regional tournament. In addition, he acts as a resource if you are ever having a problem, whether it's educational, social, or emotional. Students flock to him.

Beloved by all at WNA, Mr. Eder is not just a phenomenal teacher; he's also a ­phenomenal human being. By demonstrating his excellence inside and outside of the classroom, he is undoubtedly Teen Ink's Educator of the Year.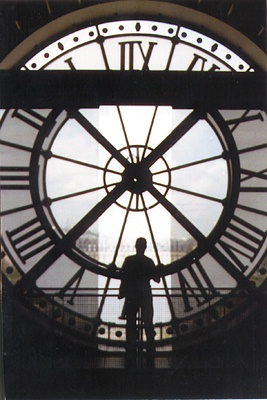 © Kelly G., Norwell, MA