Sam Routhier: AP World History • KIPP NYC College Prep
MAG
October 30, 2013
Teachers are some of the most influential individuals we can have in our early lives. Notice I said can. Teachers have the potential to be inspiring and influential, but whether they chose to take that opportunity or not determines if they will change our lives. I've personally lost count of the uninspiring teachers I've seen who seemed like they couldn't care less if their students were engaged, learning, or growing. I've had teachers who've made students grade their own papers and never taught one new lesson the whole year. This kind of teaching exudes negligence and is so lackluster that I began to view all teachers as unimportant and careless.

However, sophomore year I transferred to KIPP NYC College Prep and met my AP World History teacher, Sam Routhier, who completely changed my mind about how hard teachers work and how inspiring they can be. From the first day he was so enthusiastic and full of life. I could tell he loved his job and the subject he taught.

Since I was new, he asked how I felt about his class and the workload. I told him the truth: I was worried about catching up and I felt history was absolutely boring. He told me he would help me catch up, but what I remember the most was he said he would be sure to make history interesting to me. Having no faith in the likeability of the subject, I did not believe him, but boy, was I wrong.

Every day his class was like a breath of fresh air; he was jumping and jubilant – it absolutely amazed me. He came in each day ready to teach and help his students grow, constantly thinking of new ways to help us connect. He spent hours taking popular songs like "Party in the USA" and rewriting the lyrics to relate to whatever topic we were learning that week. This kept everyone engaged, with lyrics on the board for us to sing along. He showed that there's not just one way to teach. While we had lectures, discussions, and essays to write, there were many visual and audio aids that appealed to all types of learners.

I am not a history fan, but after taking his class, I will say I like it more now. It wasn't so much the subject matter that kept me engaged, but the teacher who was able to capture the entire class's attention.

Helping students learn and grow is his ultimate priority. Mr. Routhier would even have trouble sleeping just thinking and planning the next lesson. He would make trips to other schools and attend workshops to help him grow as a teacher. He was available to students whenever they needed help, including taking phone calls with questions, making extra study packets, and staying after school for study sessions. His drive to teach and inspire is uplifting to all of his students and everyone who has had him has expressed similar sentiments.

Mr. Routhier is not just the AP World History teacher – he is very involved in the school as a team advisory leader. He constantly comes up with new ways to promote learning and engagement. He is always there for students and is ready to listen and give advice or help with their classes.

Unfortunately, I no longer attend KIPP NYC College Prep, but I still keep in contact with Mr. Routhier. He continues to give me advice about college and classes I'm having trouble with. Mr. Routhier taught me to live life with an open mind and a readiness to work. Although school can sometimes be an unhappy place, I now have a positive way of approaching different subjects and people. Having Mr. Routhier as a teacher was a complete blessing. His faith in me gave me the drive to succeed and the belief that I could.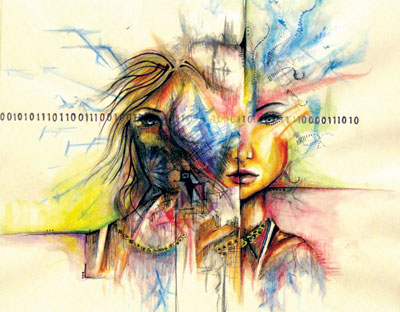 © Melissa W., Fayetteville, GA