Deanna Fischbach
October 24, 2013
I think a good teacher should not only motivate students to learn but teach them how to learn. They should teach in a way that is meaningful and memorable to students. Teachers should constantly be on top of their field and be learning more about what they teach and adding new theories and practices every year. When I think of the perfect teacher I think of Deanna Fischbach.
I go to Faith High School, a very small school with about 80 high school students. With so few students there are even less teachers, but the few teachers each take on a lot of classes and they have to be pretty flexible. I went to grade school in a different town and moved when I was in eighth grade. She came to the school when I was a sophomore and she was instantly my favorite teacher ever. When I was little people would ask me who my favorite teacher was I would always answer with the one who gave me the least homework or the one who was more fun and let me get away with more. Well, I figured out the hard way in high school that those teachers aren't the ones that teach you anything. Math has never been easy for me and science wasn't my favorite either. So I had always had more interest in History but never did very well because I had a hard time memorizing and keeping things straight. When Mrs. Fishbach came she taught in a way I can remember. She can talk in front of the class for an hour and I can comprehend everything and remember everything she says. She has enthusiasm when she speaks and how she is constantly moving around the room makes the class never boring. She relates things so well that it makes it so easy to understand. She always starts out with the facts, and then she asks questions and makes us look at issues in different ways. She makes us predict what will happen and she always asks questions to make sure people are listening.
Mrs. Fischbach is fun in a good way that teaches us something. She's hard on us when she needs to be but that's what helps us learn. She teaches American history, government, Personal Finance, Economics, South Dakota History, Civics, Senior Experience, Psychology, and Sociology. Plus when she goes home she is still at school earning her masters. I really don't know how she does it. She's married with 2 boys and she balances her time so wisely.
Mrs. Fischbach attended Mt. Marty having degrees in Bachelor of Arts, secondary education and social sciences. She's been teaching for 15 years and she is working towards a master's degree in secondary education with emphasis in American History. She's always worked hard to become the great teacher she is today. Being a teacher has a lot of responsibility and demands. That's why it's so hard to find good teachers.
I remember the first day I had her as a teacher, she told the class it's really hard to fail in all of her classes. If you put effort into it you can't fail. She's always in her classroom early every morning and always willing to answer questions and help. If you're having a rough day, she's always willing to talk and always has the right things to say to everyone. To me that means she truly cares about us not just as students, but as people. Not only that, she's really committed to helping the school. She's the Student council advisor of our school and takes on a lot of the events we do at school and helps out with anything that needs it. She's always trying to improve the school and how things work. Also, she is a varsity track coach. She pushes everyone to do their best and reach their goals. At track meets you'll find her running back and forth across the field with a stopwatch in hand screaming and cheering. When I graduate this year from high school I wish I could just bring her with me to college but I know I will do just fine because she's taught me a lot.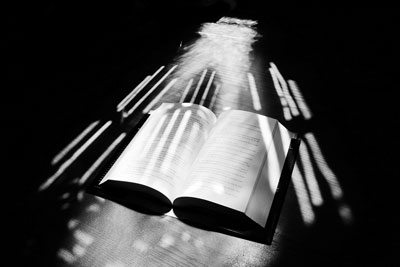 © Monica L., St. George, UT