My Art Teacher
May 30, 2013
I have a teacher at my school that is very exciting. Her name is Miss Victoria Hahn, and she is my art teacher. She is the only teacher who makes things fun to do, but at the same time, encourages us to do it.

Miss Hahn exceeds the expectation most students have for their teacher. When she has a lesson, she goes way and beyond to make sure everyone understands and has the perfect grade in her class. She is the only teacher I have that makes everything modern, so that we aren't learning about stuff we aren't interested in. Of course we still learn about our earlier artists such as Picasso, Van Gogh, and De Vinci, but she incorporates it into a more stylized art form.

Miss Hahn is also the only teacher that I can talk to if something's wrong. She always understands and knows what to do. She deserves Educator of the Year because she is the definition of a great teacher; she hasn't just taught me about art but she has taught me about life and how it moves on. I'm proud to call Miss. Victoria Hahn my teacher.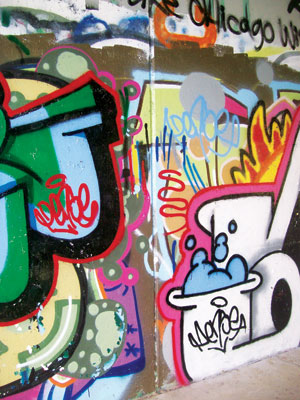 © Michelle W., Ada, MI