Mr. O'kneski
April 28, 2013
"Attention ooonnnnnnnnnnn….Deck!" The words of my civics teacher Mr. O'kneski, as he enters the room and closes the hatch (door) behind him. Mr. O'kneski or Mr. O for short is the freshman civics teacher at the Delaware Military Academy; he is well known throughout the school by faculty and cadets. Some categorize him as "crazy", which in some aspects is true, but don't let that fool you; he is a very intelligent person when it comes to civics, history, and even politics.

My first impression of Mr. O'kneski was not a very good one, in fact, I saw him as an extremely strict, very loud, and obnoxious person, but that perspective changed about 15 minutes into my first class. His way of getting, and keeping students engaged in the lesson is unique. He is constantly looking at the class, and he chooses random students to answer questions. He is very up-to-date with technology as well. He has a Gmail account and he puts all of his class notes on it; the students either print it, or copy the information as we go over it in class. Mr. O keeps us students up-to-date by showing news from around the world from the BBC website.

He has a unique ability to keep me, and most all students interested in even the most boring subjects. For example I was taught about the American government last year, and I did fairly well, but there were certain that I couldnt learn. On top of that the class was extremely boring and uninteresting. Upon getting into American government with Mr. O I was able to comprehend it much better. The class was and is never boring at all. Mr. O'kneski is normally lenient with us having a conversation in class without raising our hands, as long as it has to do with the material we are covering, and that we know what we're talking about. And, if you are wrong or have a question, Mr. O will do his very best to help you.

The best aspect of Mr. O is that he is a kind and caring person. When I was going through some troubles with family, not only did he allow me to turn something in late but he, talked to me about what was going on, as if he truly cared. I think anyone can relate to this; he is very lenient but strict at the same time. As long as you talk with him or send him an Email, he will work with you a bit, but if he works with you and you take advantage, then you are… Let's put it this way, you will be getting a zero.

Upon conclusion, I would like to nominate Mr. John O'kneski for Educator Of The Year. I am nominating him because of his outstanding teaching skills, his hysterical jokes, and his amazing kindness. I believe that any student that has ever had Mr. O will never forget him. This was tough for me to choose just one teacher, but Mr. O surpassed all others.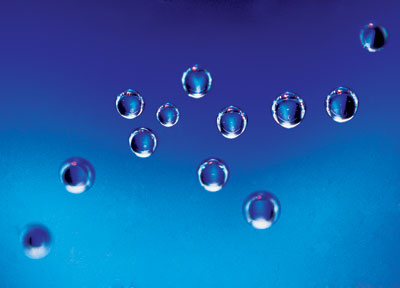 © Lindsey W., Woodinville, WA