Tavis Hackathorn (Basketball with a side of Logic)
March 7, 2013
Tavis Hackathorn, Jr. High Science and Algebra teacher, Maranatha Christian Academy

Tavis Hackathorn (Basketball with a side of Logic)

In every school there's that one teacher that everyone likes. We all have our favorite teacher personally. In my case I only got to enjoy my favorite teacher for one year, but I had him twice a day. Those two hours were what I looked forward to because I knew he would have a new creative way of teaching us boring things in a activity that involved everyone. He got us excited and to study for a quiz by having this competition between the four hours he taught science. He would average each classes quiz score and which ever class had the highest average would get to move one spot on this chart and the first team to the end got a day to eat pizza and watch a movie. He has made science and math probably most of our worst or most hated classes the best class of the day. I have never been more organized for a class than his. He had us set up personal binders for homework, quizzes, test, and bell work.
Not only was he my teacher but now he's my high school basketball coach. Teaching us how to be better basketball players, men of God, and disciplining those who are lazy are his jobs as our coach. He's not just there to makes us better at basketball but to help us become better men of character. Soft, calm spoken is how he controls us from getting out of hand. While we make mistakes, he sits beside us encouraging and teaching. He cares for every last one of us. He would come and support our soccer team at games and practices even though he had nothing to do with that program. He had our team give back to our community by going to someone's house and doing yard work. He picked me up and met four other guys to help a family from our schools; we went to their house, and helped cut down a tree, carry the wood, pick up the yard and sort the wood for fire wood, kindling, and scrap.
Every day at practice to get us focused, he would post a focus of the day and a quote to motivate us. For example, "It's the little details that are vital. Little things make big things happen." or "Be more concerned with your character than your reputation, because your character is what you really are, while your reputation is merely what others think you are" (John Wooden). For me, personally, it got me concentrated, and motivated. He also has personally affected my life by dedicating his own time to tutor me and one-on-one basketball training. He has taught me basic life lessons and biblical lessons; for example, in the book of 1 Corinthians 9:24, "Do you not know that in a race all the runners run, but only one gets the prize? Run in such a way at to get the prize". This lesson shows me how to become good or to compete well; I need to be determined and focus on getting to point where I am the best that I can be. In the time I have known him he has been a great role model and inspiration. His impact on my life will carry on through my high school years and will impact the rest of my life afterward. I don't know if I could show the amount of gratitude for all the things he has done for me, my community, and my school.
I think Mr. Hackathorn deserves to be recognized for what he's done in my life not only as a teacher, but as coach and a role model. It's not just my life he has touched but many more. He has dedicated his time for us and for his church; where he leads youth group. I don't know of any other teacher that I have had that has been more invested in me than him. I feel this is his time to be recognized and to win this prize.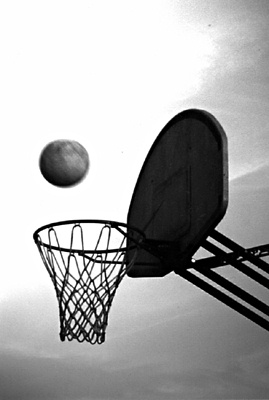 © Cassie H., Carmi, IL