Amy Zimmer: My Favorite Educator
February 14, 2013
Ms. Zimmer was quirky and reeked of entertainment. And Being young and energetic helped many students get excited about French.

I had Ms. Zimmer for two years in middle school. When eighth grade came, many students had French the year before. We were familiar with each other and had a relationship set up with Ms. Zimmer.
During this time students went through the changes of puberty, and Ms. Zimmer knew how to be accepting and helpful to our needs. Whether we were having friend drama, or arguing with other teachers, we could come to Ms. Zimmer's class to unwind. Students could relate to her because she could relate to us. We felt understood.
The day Ms. Zimmer told us about her pregnancy, I grew respect for her. She stood in front of the room quietly. We all stared back at her eager to hear her news. "Are you engaged?!" seemed to be the most popular guess. Then, she told us she was pregnant. She wasn't afraid to be herself and let others know about her life, especially to the students she spent so much time with.
It takes a lot to stand up in front of people and tell them something serious. We were only in middle school and we didn't understand what having a child on your own meant. But Ms. Zimmer taught us. Through our years with her, we saw how much love and care she had for herself and her newborn child. She'd bring in pictures and we'd all crowd around her desk in the corner and just sing a chorus of "Aww!"

We trusted her and told her about our lives, forming a friendship. She was like an older sister, teaching us, but also caring about us. She showed concern towards all of her students, telling us to be careful with our decisions, but she also understood what it was like to be young.
My best memories of middle school are in her class. She gave us freedom as adolescents to be loud, silly, and express ourselves without being afraid of classmates' judgments.

Nearing the end of eighth grade, there were arising issues on Ms. Zimmer's job. Since French wasn't a popular class, they didn't have enough students taking it to fill her schedule. The students weren't happy we might lose her. Although it was a hard time for her, she continued to stand up for her students and her job.
Her passion and care for our class helped get a few additional classes added to her schedule the coming year. She could keep her job.

I learned more about life than French from being associated with an incredible woman. I still contact her over Facebook, reminiscing about the memories we all created four years back. Ms. Zimmer made an impact on all students, not just the ones that were in her class each day.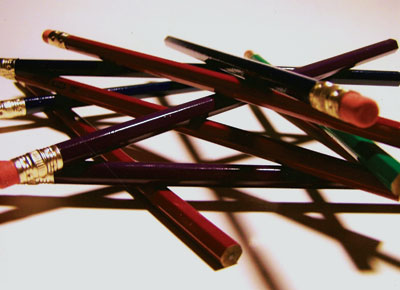 © Nicholas K., Weldon Spring, MO