Educator of the Year Contest
September 14, 2012
Rachel Taylor is the Theatre Arts teacher at Grandview High School and the director of the school theatre productions since Fall 2010. I chose Mrs. Taylor because she is the closest teacher to me. I was chosen to be the Master of Ceremonies in Mrs. Taylor's first production at GHS, Chicago the Musical. Ever since then, Mrs. Taylor and I have built a relationship. Over the years Mrs. Taylor has taught me things and given me opportunities to move forward with in living my dream.

Mrs. Taylor is not just a teacher, to some, she is a friend. Aside from all the things she's done for me at school, she's also helped me with personal situations. There's never been a time when Mrs. Taylor saw me upset or down and didn't check on me or talk me through it. She is the only teacher whose shoulder I've actually cried on.

Mrs. Taylor is also very giving. In the past, she has helped students, financially, to be able to go to the Thespian State Conference. She is never shy of a helping hand with anything. She has done everything from collecting food for children (Trick or Treat so Tots Can Eat) to giving rides to students to fundraise for the Thespian Conference. She is highly appreciated.

Personally, the opportunities she has given me were to help me with my future dreams. Mrs. Taylor hired a professional choreographer for our 2011 Fall musical, All Shook Up. The choreographer noticed my focus and talents and asked Mrs. Taylor about it. Mrs. Taylor was quick to talk me up to the choreographer and the choreographer offered me, out of a cast of probably 50 or 60, the opportunity to go to one her professional musical rehearsals. It was an amazing honor and I would not have been offered the opportunity with Mrs. Taylor's help.
In Winter of 2011, Mrs. Taylor gave me the opportunity of a lifetime. As a junior, she allowed me to choreograph the musical Velveteen Rabbit. With that opportunity, she gave me something else to have directors, colleges, and other places to look at and possibly be impressed by. She is constantly giving me things to do to be looked at by important people of high society.

Over the past three and half years, Mrs. Taylor has become a second mom. Not only does she help me with my dream, she stays on me about school. She checks my grades randomly just to make sure I'm doing good in school and she always tells me " It's because I see potential in you Shayla. I want you to succeed." She helps me with homework and projects when needed and even checks some assignments so that its no doubt that I'll get a good grade.

I, personally, appreciate Mrs. Taylor for being a teacher, friend, and second mom. She is definitely the person for this award. She helps students, prepares them for the future, and builds them up along the way. I always look to her for a little motivation and that is a big characteristic in the person that should be Educator of the Year.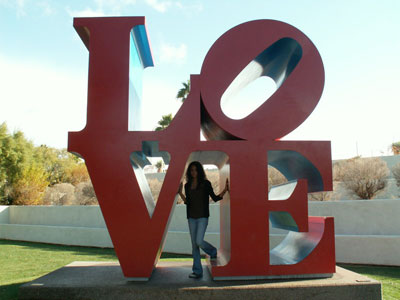 © Shannon E., Glendale, AZ