Mr.Okneski
April 29, 2012
I would like to nominate my really awesome teacher Mr. O'Kneski for the 2012 teacher of the year. One of my favorite things about him is that he has a great sense of humor. He can be very funny but very educating at the same time. Mr. O also knows how to make a funny example of something we are going over in class but still get the point across so that we understand the real meaning of the example. I always leave his class with a smile on my face.

He is one of my favorite teachers I have ever had ever since grade school. He really knows how to teach all of us and make sure we really understand. Also we will never move on until he knows that all of us are ready to go to the next lesson which is very helpful. No matter what your question is he can give you a thousand examples just to answer the question and make sure that you will get that question that you asked right on the test. It shows by the way he teaches us how much he really cares about all of us.

Mr. O is a teacher that you can really talk to whenever. He is outgoing and very understanding, which is very helpful for kids that need someone like that. I am positive that every kid in my school would admit that if you needed someone to vent to he would be there to listen every time. I say that because I have personally seen him talk to one of the kids in my class about something they were having a hard time with and it really helped them. Also he knows all of us pretty good so if you look like you are having a hard time he will make sure you are ok.

Although he is very funny he knows when to be serious and when to make sure we are also serious. He is good at teaching us how to behave and show respect. An example is when we watched a 9/11 video in his class. I know that mostly everyone knows that 9/11 is not a joking matter but he made sure that we understood there was to be no joking around during that video. And that meant a lot to me because it shows me that a teacher can be as funny as Mr. O but if they don't have as much respect as he does it doesn't really matter.

My favorite thing about Mr. O is that he made 9th grade a lot of fun and made the adjustment from middle school to high school very easy. It's not every day you get a special teacher like Mr. O. I mean I have never had a class like Mr. O's where you can learn a lot about your history and have a blast at the same time. Every time I leave his room I am looking forward to the next time I get to have class with him. Mr. O'Kneski is a great teacher and really deserves to be teacher of the year.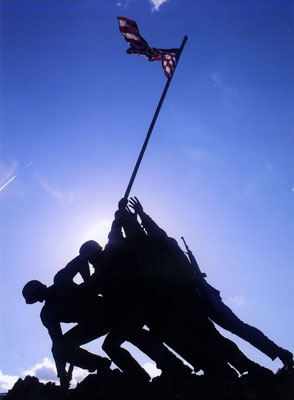 © James M., Glendale, AZ