Educator of the Year
April 29, 2012
8th grade, I remember so much from it. It was one of the best years i ever had, and not just because of my friends, but but of one teacher Mr.Adams. I remember everything. The way he taught, the way he'd get so into the characters roll when reading stories, mostly his personality was what stood out the most.

When 8th grade year started i remembered some of my friends said that Mr.Adams( a former elementary teacher that i knew) was going to be my English teacher, at that time i really didn't care cause i could barely remember the way he was so i thought he would be like every other teacher, but as time on i started to realize what a good teacher he was.

As the year kept going by, his personality showed more and more. He was like a little boy in a grown man's body. He loved to make his student laugh. He always knew how. He always made class interesting. He made it seem like class flew by. Everyone loved him.

During his class we read stories and did our work, but it was never boring. He would do examples about the subject but made it interesting, so we'd understand it right away. The way he'd teach would feel like your just having a normal conversation, he'd use the same "slang" as kids now a days use, that's what made him such a good teacher. He'd be one of us. No one was ever scared to ask him a question.

To me Mr.Adams wasn't just a teacher, he was more like a friend. He always was so happy and could always put a smile on anyone's face. Honestly I'd like to have him as a teacher in the future. He truly is an inspiration of a teacher. He loves his job and showed it to ever single student. I hope to see him one day, and thank him for my best year in middle school.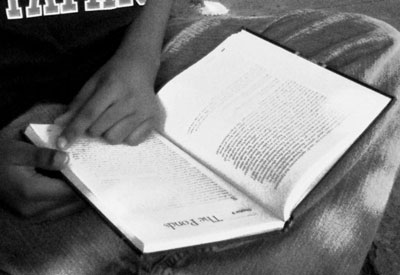 © Allan L., Plano, TX