Educator of the Year
April 29, 2012
Dedicated, inspiring, caring, and a friend are the words I'd choose to describe Mr. Gary Smith. After considering some past teachers, nominating Mr. Smith as Educator of the Year is an easy and obvious choice. Mr. Smith was my favorite teacher at H.B. DuPont Middle School. He was my chorus teacher for three years. Mr. Smith is an incredible teacher. We had a deep connection and great relationship. Mr. Smith is one of only a few teachers who I've connected with and who genuinely cared about me. He cares about all of his students and has pride in taking them under his wing. Not only was Mr. Smith an amazing teacher, but he also became my hero.

Mr. Smith not only inspired me to grow as a singer, but also as a person. As a student I learned how to read music, use my diaphragm for breathing and volume, and sing in falsetto and a capella. As a person I gained confidence, discipline, and self-respect. Mr. Smith was widely respected by his students and fellow teachers. Middle school was hard, but Mr. Smith was always there for me and encouraged me to be the best I could be. He inspired me to be better.

The classic New Yorker, Mr. Smith had a nice run with me for three years, but I was most impressed my eighth grade year. I realized that I actually enjoyed singing and was pretty good at it. At that point I had taken some really exciting field trips to New York City and Williamsburg. I had competed and placed in several competitions and even participated in an all-state choir at the University of Delaware. I learned some challenging music including: classical, Latin, holiday, spiritual, and songs from musicals. I always felt a sense of accomplishment.

My best memories of Mr. Smith were his funny ways. I always looked forward to his class. He was the most "chill" teacher I've had. Mr. Smith was a very peaceful man. He rarely raised his voice and was even-tempered. He treated his students with respect and showed affection for us with his caring ways. He was kind to us. His jokes were always a highlight in my day. He is talented as well. His amazing voice is what inspired me to join choir in the first place. We grew as a chorus every year and we sounded really great. He made us feel comfortable before every performance. At the end of every concert we would gladly give him a funky new tie, flowers, and a card with all our names on it. Mr. Smith always gave credit to others because he is a team player and not a hot shot. Writing about Mr. Smith and my experiences is helping me to make a decision. I think I am going to get involved in DMA's music program next year. I miss singing and being challenged.

I want to take this chance to say thank you to Mr. Smith for playing such an important part in my life. Thank you for believing in me, encouraging me to take risks, always being there for me, inspiring me, and helping me to grow as a person. You were more than my teacher… you are my friend and hero.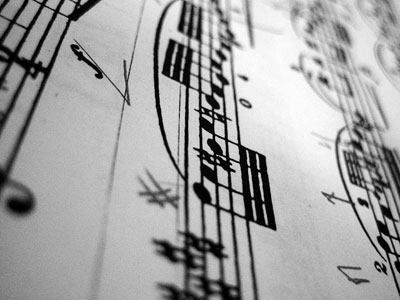 © Kimberly C., Houston, TX