EOY essay contest
April 29, 2012
Throughout our lives we have all had an educator who has helped in shaping us into what we are today. Whether it be a teacher, or even a coach, they have helped you at one point during your life. We all have one educator who stands out above all the rest, and mine is Ms. Kenney.

Ms. Kenney was the principal for my elementary/middle school, Our Lady of Fatima. She has always helped anyone who needed it. Whenever something needed to be done it was done very efficiently and quickly. Ms. Kenney always knew what to do and how to do it, that's why I looked up to her.

Ms. Kenney was not always a principal. Before I went to Our Lady of Fatima she was a teacher. Everyone I know who had her as a teacher could tell me nothing but kind words and praise for her teaching talents. I had the pleasure to experience that in 7th grade when she was our Study Skills teacher. She taught us unbelievingly useful skills for test taking and studying. I still use them today in just about everything that I can, from tests to class work and homework.

Over the past few years Fatima has experienced a problem. It's enrollment has been steadily going down. When I first started school there in 2nd grade we had 500 kids. Over the years it has dropped substantially. Ms. Kenney never lost faith. She kept our morale high, and thought of a plan to keep the school running. The school merged with St. Paul's, another catholic school, and added quite a few new kids to our school, which saved it from closing down.

Most people don't realize the importance of an educator, but I do. They mold you into what you want to be when you grow up. Ms. Kenney did exactly that for me. I know I wouldn't be where I am today if I didn't have ms. Kenney in my life at Fatima, and for that I thank her, and I wish her the best of luck at Fatima.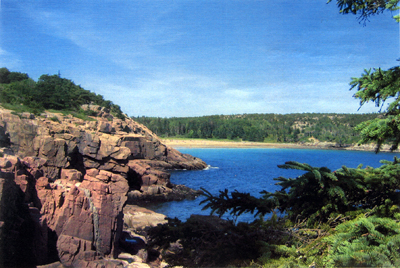 © Annie Y., Northborough, MA