EOY Mrs. Cierniak
April 25, 2012
She throws stuffed ducks to get our attention. She knows how to joke around with her class. She is a great teacher. She is a reliable person. But who is she? Mrs. Cierniak, my 8th grade teacher. In 7th grade I wanted Mrs. Cierniak as my 8th grade homeroom teacher and well… I got her. I was so excited to get the teacher I wanted, she brought a smile to my face every day. Her class was the class you actually wanted to go to. She found fun and creative ways to teach.

I had Mrs. Cierniak for homeroom and religion in 8th grade. When I was in 7th grade I had her for social studies and math. I was never bored in her class. She found an entertaining way to teach history. We weren't just sitting in class and reading from the textbook. Math, we would learn the lesson she had planned and then play math 24. Math 24 is a game where you have a card with four numbers and you have to find a way to make it equal 24. We played against our friends and the winner in the end with the most points would get a piece of candy or something. She threw stuffed ducks at us for a few reasons. One reason was her way of telling us to stop talking. Second reason was her calling on us to answer questions or give our opinion. Third reason was just to have fun with us.

I could say that Mrs. Cierniak was a great teacher but, I can also say she was a great coach. She was my volleyball coach. She taught me to be a better player and have a better attitude and also to play better. She was always there for us. She would be upset if we lost but, she didn't act like it was the end of the world. She always kept our spirits up and told us good job. She would tell us what we were doing wrong but it was always to benefit us. I may not have realized that when she told us what we did wrong it was to benefit us but I realize that now. It does not stop there, she not only was my coach but when my parents couldn't give me a ride to the game she would. She also would stay after school and help me with math. We could joke around but I knew when it was time to be serious.

She was not only a coach and a teacher but someone you could go to if you needed to talk. She could give you advise and let you just talk it out. She always found a way to make me feel better. She would always tell me about when she was in middle school and try and relate. She would let you talk it out, help you feel better and somewhere in there she would make you laugh. Yeah, she was my teacher but at volleyball there was an opportunity to talk on a personal level. I could tell her about what was going on in my life and I would ask about her two kids.

I am now a freshman at DMA and I miss having her class. Being about to go into class thinking it won't be boring and at the same time that I would learn something new was something to look forward to. At the end of the year we had our retreat and it was very enjoyable having your friends and my favorite teacher there. Our class trip was amazing. I didn't walk around with her but I saw her a few times around Washington D.C. we would say hi and move on but it was good to see her throughout my day. Later that evening I asked her how her day was and she asked how mine was, just having a normal conversation about our day and not talking about school was great. Graduation came along sooner than I wanted it to. The thought of leaving my friends and going to a different school was bizarre because I have been with my friends so long. But then I thought of how I would miss going to school and talking to Mrs. Cierniak about stuff and sitting in her class every day. Looking back I know she helped me a lot but I miss her a lot! She was an amazing teacher, coach and so much more.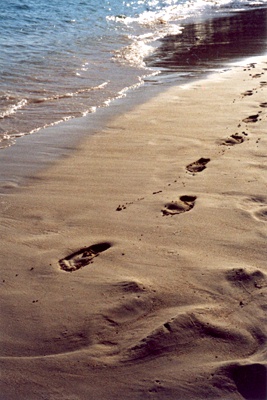 © Ashley B., Potomac, MD