Not Only a Teacher
April 30, 2012
After many days of sleep and laziness, it is time to return to school. By the end of the day, I had been bumped around by obnoxious upperclassmen who clearly did not except us freshmen. Like that wasn't bad enough, there were also, frantic freshmen dodging into classrooms. They were taking cover from the noisy people, who would become a part of our daily schedule. It is the day everyone is reunited with their english buddy or making a new geometry pal. Everyone is catching up as if they do not plan on going home. I for one am ready to leave. It is finally the last class of the day. Scrambling inside the classroom, I prepared myself for my final "first day of school" speech. But this class was special for me. It was science. The past few years, science was not the best experience for me. This science class though, stood out the very first moment I walked in. The instant feeling of the safe atmosphere overtook you with the very first step you took into this class. When the teacher began speaking it felt like she understood us as freshman. By the end of the first class, my view on science changed completely. For once, I could say I can not wait to return to science class. No longer would think that an old guy with gray hair is all we learned about. For now I see the the magical yet real world of science, thanks to Mrs Averell.

Before Mrs Averell's class, I never believed learning so much material was possible. Not only did we learn a lot, but it wasn't always taught the same way. Hearing lecture after lecture after lecture is unheard of in her classroom. One day we may learn from her just speaking and other days it can be watching videos. The way enjoy the most, is learning through experiments. Before we even start she explains thoroughly what we need to do. So we are not lost, hoping that what we do is correct. Mrs Averell even warns us about letting the people who do not pay attention touch anything. She knew they would mess up somehow and she was so right. Eventually they learned. Now I can look around the classroom when she is speaking, and not see a single person talking or looking away from her. Instead everyone is observing her like starving birds ready to devour new information. Even the ones who hate listening to teachers talk, are suddenly interested. When you think you know something, the last thing you want to do is review it a million times. Mrs. Averell does this constantly. It is great for every student. Before we move on everyone understands the material. Reviewing things many times helped me out a lot. Being my normal cocky self, I thought I was always right. Which wasn't true. Without reviewing things like we do in her class, I would have never realized my mistakes and fixed them. Not many people realize without the review how lost they could truly be. Every class has that one student who raises their hand and always answers the question correctly. I used to become fond of that student because they answered everything for you. Although liked by many students, this does not occur in Mrs Averell's class. Everyone gets a turn to answer questions, making sure everyone is involved. Even with the little things like calling attendance, everyone gets a change. If you ever believe you have the wrong answer she still encourages you to share it and never judges any incorrect answer. In her class, I never feel the end of the world coming when I am called on to do a problem or answer a question.

Some teachers never leave their desk when students are doing wrok, but not Mrs. Averell. No question goes unanswered in her class, and there is no such thing as a dumb question. I am positive that if you had 1000 questions for her, she would be ready to answer them all to the best of her ability. Any help you need, she is always there. Watching her go from person to person without becoming overwhelmed with the amount of waving hands, is fascinating. It is like a crazy game of ice hockey. One minute she is on one side of the classroom and 30 seconds later she is already on the other side. If you don't even raise your hand, she still checks on you to see how you are doing. To her this isn't just a 80 minute session for children she doesn't grow to care about. I will never forget the day when a student said "Why do you even care? I will be gone in 4 years." Mrs. Averell went on saying how she never forgets any of her students, and also how she really does care. It wasn't a thing she needed to say because you clearly can tell from the way she runs her classroom. Hearing her say that made me grow fonder of her. Most people would be furious if a teacher moved their seat away from their friends. Mrs. Averell will tell you right away, if your seat choice is affecting your grade or someone else's grade. She makes it so there are no distractions. Mrs. Averell wants everyone to excel in her class, and will do whatever it takes to make it happen. To be honest, she wants her students to excel in every single class they take. Her many, meaningful, lectures inspire me to do better. The lectures she gave, were more like speeches, that everyone definitely needed to hear. As I have heard teachers say, students willing to learn inspire them. Well teachers that are willing to teach and also put up with the students inspire me. Which is exactly what Mrs. Averell does everyday.

Most people think of sports when it comes to coaching. But there are many other things that can be coached. For Instance, Science Olympiad. Joining Science Olympiad was one of the smartest choices I have made this whole year. With Mrs. Averell's help I was able to win a medal my first year doing it. She went above and beyond getting the members of Science Olympiad everything we needed. She gave up all of her possible free time for us children. She got practice tests, stayed after school, and got us help from people who were experts in our event. Without her, I don't know if we would have earned the medals we did. The one thing she did that helped me was believing in us. On the day of the big competition, all I heard every minute, was someone saying how bad they were going to do in their event. Mrs. Averell thought otherwise. Before my event, she told us that we would make it in the top ten. I just smiled, but on the inside I was thinking "Is she crazy?" At the award ceremony, my heart was pounding when my event was being called. I was ecstatic when they called us for 5th place! Our whole team did outstanding. You could hear the clinging of medals a mile away. Even more rewarding for me though, was to know we made Mrs. Averell proud. We didn't get first place, but she was still proud. The whole week she was all smiles. It felt good to win, but it felt even better to make Mrs. Averell happy, knowing all the hard work she put into the team. I can't wait to do it again next year.

As anxious as I was to make it out of this class the first day, when the last day comes I won't want to leave. In this class, I am able to break out of my shell if only for 80 minutes and still feel safe. After experiencing Mrs. Averell's class, I am excited for science next year. Still I wonder if it will be the same. I want to say no, but Mrs. Averell showed me teachers do care. I am now more open to accepting new teachers in my future. I know one thing though, I will never forget the teacher who opened my eyes and made my freshman experience so incredible. It is teachers like Mrs. Averell who deserve to wear a crown.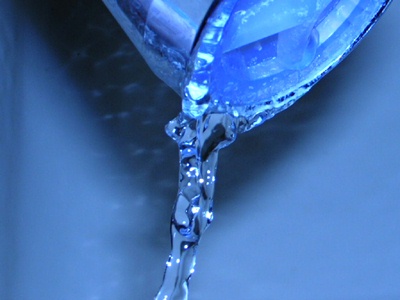 © Brittan S., Claremont, CA