Educator of the year: Mr. John Mester
April 30, 2012
Going into middle school was hard for me. I am a shy kid who doesn't talk much or socialize. My anxiety was high going to a new school, not knowing anyone. Walking into my new homeroom, I was met by Mr. Mester, who guided me to my seat with a smile and a hearty handshake. Right away I was at ease, relaxed and excited to start a new year. Mr. Mester helped me gain confidence in myself, made learning fun and simple, and made sure he connected with his students. I don't think I realized how much he influenced me until I sat down to write this nomination.

I had a rough time in my previous school. My confidence level was very low. He saw that and took the time to reach out and work with me. He never made me feel stupid, but encouraged me to ask whatever questions I had. He led the Science Club and asked me to join. I was elated. I remember liking school for the first time in my life. I was eager to attend each day.

One of the things I always hated about school was sitting in class bored to tears, waiting for class to end. There was nothing fun about it. Mr. Mester's class was always fun and interesting. I never felt like I was learning, but I actually was. The activities, games and experiments kept the class engaged and focused. The videos brought the lesson's themes together to where they made sense.

As I entered middle school, my dad was entering his 5th year of battling cancer. Mr. Mester's concern for me and my family was evident every day. He checked in with me, asking how I was doing regularly. When my dad passed away last year, he sent a card around for the other teachers to sign. He also came out and supported us in a 5K Run/Walk for cancer. He and I connected early on. I remember attending the Open House during the first weeks of school. I was wearing a T-shirt of one of my favorite bands. He noticed and approached me to tell me he had seen them live. We talked of bands and guitars often. I was him connect with other students in the same way.

Being a great educator, to me, is connecting with the people you are trying to educate. Letting them, especially young kids like me, realize their worth and that learning is more than just reading, writing and arithmetic. That is discovering who you are. Mr. Mester set me on my way to doing just that. His influence and guidance will stay with me as I face the challenges of high school and beyond.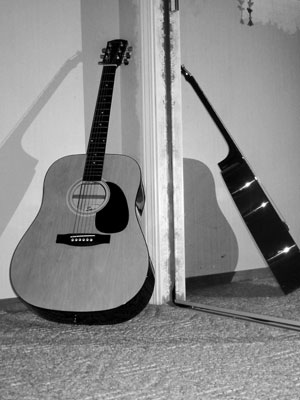 © Dylan F., Belleville, MI