Mr. Meece
April 30, 2012
Newark Charter School is a public school established in 2001 by parents who did not feel that the public school education in the area was sufficient. They raised funds for a charter school in Newark, and as a result Newark Charter was born. Hired, as the principal of this school was Gregory Meece. The school that was built was small in size, and could only enroll a couple hundred of students for grades 5-8, but with being a small school the students were given more one on one attention from their teachers that enhanced their learning experience. Also because the school was built due to the fact that parents thought the public school system was not enough, the curriculum put in place by Mr. Meece at Newark Charter, was challenging.

Mr. Meece made school pleasant. Instead of looking tired and stressed out like some people at work he always had a smile on his face and never talked like he was exasperated. He would constantly roam the halls looking into classrooms and if a student passed him in the hall he would always greet them with a "Good morning", or "Good afternoon". This opened the door for a brief conversation and gave the student a sense that the principal cared and didn't just care about running a school in a business-like manner. Mr. Meece didn't just help students out with school. If a student came to him about something out side of school, such as asking him to write you a letter to sign off a requirement for a merit badge, he would and he would be sure to give you the letter in a timely fashion, and not put it in the back of his mind.

Mr. Meece was a huge part in the building of Newark Charter as well as maintaining the school. Charter schools don't get as much money from the state government as normal public schools do, so Newark Charter had some fundraisers to help pay for the maintenance of the school. With the money raised Mr. Meece would "stretch" every dollar he could, and saved the money he did not use. This way if money was low he had some to fall back on to keep the school running. Along with being economically smart, Mr. Meece would always look to learn something new. He would share facts that he knew, or look them up, to use as part of his Core Knowledge questions, which he asked every morning over the announcements, and each homeroom had to figure out the answer.

Furthermore, the Core Knowledge questions gave us insight on the world and pop culture. Though it was only a handful of facts that a student may have retained it was still more than what they would have learned in the curriculum. Another way Mr. Meece enhanced the education at Newark Charter was by putting in place an Anti-Bullying program. One day a week classes were shortened to add in another class based entirely on recognizing bullying, and what to do when you recognize it. With this in place the students realized the consequences of bullying and how to stop this. This benefited the school and the education because the students felt safe that they went to a school where bullying was not tolerated.

In conclusion, Mr. Meece helped to create and maintain a phenomenal school. He maintained a curriculum that was challenging, made going to school a pleasant experience, and created a safe environment for students to work in. The education that student's leave Newark Charter with carries them through high school and will only be built upon in later years.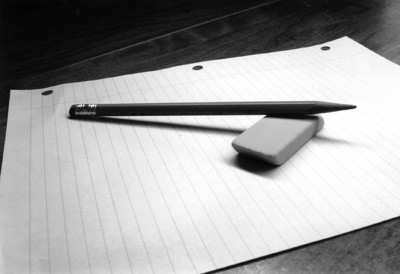 © Michael H., Mildford, CT