Educator of the Year
April 29, 2012
In the past 10 years that I have been going to school and have had great teachers. I think however, there is one that stands above the rest. When you think of a teacher you have some criteria that you would like, that teacher to meet. I think a good teacher should not only get the point across on the subjects they are trying to teach, but also be fun and interesting while they do so. One teacher that I think stood above all the rest was my 8th grade math teacher Mr. Whitaker. Mr. Whitaker not only got the point across on what subject he was teaching on a particular day, but did this in such a way it made school so much more interesting and fun. His passionate delivery and jokes, not only made learning the subject fun and easy to relate to, but also made the class go by so much quicker.

Mr. Whitaker seemed more like a friend and mentor than a teacher. He was always telling jokes and talk about sports and other topic to enlighten the mood of the class. Our hole class could be have a bad day but when you walk into Mr. Whitaker room you knew your day would turn around. He would talk about his favorite sport teams and tell jokes. He would make up math problems and use examples that the class could relate to using different themes that interested the whole class. It would be fun, interesting, and challenging, as well as, easy to understand putting these math problems into terms we could understand.

In my school career thus far I cannot say that I have met any one funnier than Mr. Whitaker. He would always make you smile and gave you a sense that he truly cared about everyone's well being. In fact, on some days that we had a haft day of school or came back from a learning field trip, he would let us watch the three stooges for the remainder of the time. I think the four things that Mr. Whitaker likes the most are teaching, coffee, Jimmy Buffet, and Star Wars. He would even sometime play Jimmy Buffet when you walk into his class room and had warm up math problems to get you ready before the next exercise. Everyone would just walk in shake their heads, smile, and say Mr. Whitaker. He also had an evil laugh that he would sometimes do when he came up with a hard problem letting you know what's about to come. He would make up really funny problems using Mr. T, other movie character, or even other teachers at MOT Charter School to get his point across. Personally for me I think his creative approach and humor helped me and other students get good grades in his class. He seemed to always get you to learn something that you thought was in fact hard, but through his teaching methods turned out to be rather easy and even fun.

One other thing that I think makes Mr. Whitaker stand above the rest is his passion towards helping every student understand the math problems and not leaving any student behind or lost. He would walk around asking if you got the problem or not. If you did get the math problem, he would say "groovy". If you did not get the math problem, he would try many other ways to help you find out why you didn't understand, or teach from a different point of view. This was nice because you could see the problem from a different angle and maybe understand it. He knew most students' interest and would break it down into their world which made it a little easier. I just think that it was really nice to have a teacher who cared so much and was so good at teaching math.

I think Mr. Whitaker is a perfect example of what an educator is all about. He is concerned for his students, makes learning fun and understandable, plus relates to my interests. The thing that I look back on is how Mr. Whitaker really helps me with learning. He made math so much easier. Learning is a key to understanding. Learning with a teacher who is good at what they do, leaves a lasting impression. This is why a teacher like Mr. Whitaker should be nominated for Educated of the Year. Mr. Whitaker truly is good at what he does and that is teaching!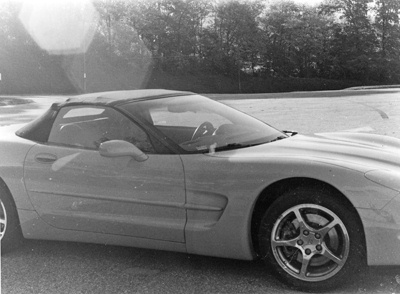 © Sylver S., Milford, CT