Gary Smith, Choir Director
April 29, 2012
Walking in to a room with school bus yellow walls might seem slightly alarming at first, and when the man in charge of the room doesn't say a word and is making sounds at you, something triggers in your head that this is not the average class. Now most kids are skeptical when they see this on their first day of sixth grade, but I wanted more. I wanted to know the story behind the man with the yellow class who I haven't even heard speak yet. I wanted to know what he had in store for me if I took his class. It turns out I didn't just find a great teacher, I found a mentor, a role model, and a friend.

Mr. Gary Smith is the chorus teacher at Henry B. DuPont Middle School. He has a very abstract style of teaching the methods of singing, using strange props and ideas to represent certain aspects of correct singing. The best were the toilet paper roll with the face to show open vowels or the crazy warm ups he used to get you going. I can always picture him teaching the girls' part in a hilarious falsetto and laughing at himself when his voice cracked. He always seemed to connect with everyone in a different way and making eye contact with all 70 kids.

You know those people that just seem to always know how to put a smile on your face? It seems like Mr. Smith always knew how to put a smile on every one's face no matter who they were. He has to be the most joyful and upbeat person I know. From the start of our years together I always saw Gary as a great teacher and an even better friend. I could come to his class and hangout or come and sing with the younger kids. He was also very passionate about his job. If you can teach a class of 70 8th graders passionate is an understatement. I know from experience Mr. Smith spends a ton of time on chorus. Whether it be School, All-State, or the choir he teaches at the University of Delaware, he always is involved.

Now, on top of the great personality he has, Gary Smith also is a marvelous teacher. He knew how to get our whole class's attention and get the point across he wanted us to get. I've learned so much about singing from his class and it has brought me to the point I am with singing today. The singing lessons are a great thing, but Mr. Smith has taught me more than just that. He has taught me things that have changed my personality and how I act on a day to day basis now. If it were not for him, I would have been the shy little kid I was when I came into middle school. He taught me to be outgoing and come out of my comfort zone through singing, but it started to show through my everyday life.

From the first day I met him with the yellow classroom and not one word said, to seeing him every Tuesday to this day; Mr. Smith has been the best teacher I have ever had. He teaches more than just the correct way to sing and connects with every one of his students. Mr. Smith has affected my life in a large way and I hope will continue to teach me new things as time goes on. It turns out that yellow classroom didn't just give me another teacher; it gave me the person I would like to nominate for Educator of the Year.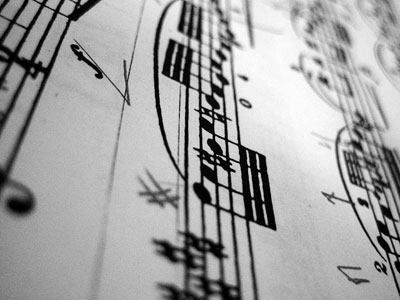 © Kimberly C., Houston, TX