Educator of the year
April 26, 2012
Those who know me know that it's hard for me to like a teacher in the way i do with Ms.Goff. Ms.Goff, my 6th-8th grade band teacher. When I was in sixth grade I didn't want to do band again, since i had done it the two years before, but I did anyways. The first day of school I was really bummed out saying things like "Man, I don't wanna go to band. It's gonna be so boring!" I couldn't have been more wrong. The moment I stepped through I'm welcomed with a big "GOOD MORNING!" from my new ecstatic teacher. I was thinking then "Hmm this may not be so bad after all."

Ms.Goff had various ways of working. It all depended on how her day was going. If she was happy then the class worked well and cheerfully, usually because she would have a long patience then whenever I or someone else messed up or did something wrong. She always had faith in us and thats what made her special and more likable then the other teachers. On the other hand if she had a rough day, she would be blunt with her thoughts at times. This didn't really affect me in any real harmful way or with the other kids. She just taught differently, more aggressive would be a good word. That day when she is mad is a rare day because it always seems like in sickness and in health she was always happy and there for our class

The way Ms. Goff affected us was always very special and unique. She didn't act as a mentor or a teacher, but she acted more as a friend. The more she did this the less it became acting and the more it became true. She is our friend that we wouldn't have problems telling our issues to and afraid of being judged or hurt. This connection with us is the sole reason that she is different from the others. She also never had an issue with telling us almost every week to "Practice, practice, practice". She always did more than teach us. She cared about what she does and how she does it. I would dare say she loves her job.

The only reason I think she is the Educator of the Year is because I really do believe it, and I'm not the only one. If you go to any school where there were old George Read kids who had Ms. Goff, they would most likely remember her vivdly. I know I do, and will for the years to come. Any normal person with a intrest in music could spend a day with her and not complain a single word about it.

I only listed many of the great things that Ms.Goff is. From this alone I believe it isn't hard to see why she could be the Educator of the Year! She is a good teacher, no an amazing teacher, but I say she is more then that. She deserves that golden title and I can't think of anyone else who deserves this more than Ms. Goff. My band teacher and she always will be!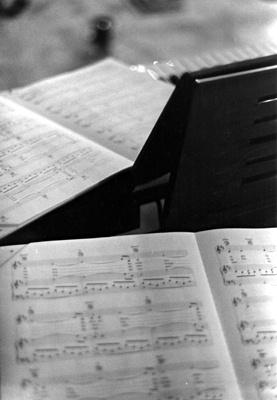 © Jessica M., Lansdale, PA