Mrs Fowler
April 25, 2012
This essay could start out with me praising my teacher about how she qualifies for Educator of the year but I'm not. This essay is me telling you about my favorite teacher Mrs. Fowler but she wasn't perfect and neither is anyone else in this world like let's be honest here. Every teacher has there little quirk's that come with the deal. Miss Fowler was my English teacher in 7th and 8th grade at Wilmington Christian School or WCS. She teaches English for the 6th, 7th, and 8th graders. We have these small group discussions at Wilmington Christian School and she used to be a leader of one of the girls groups. She is at almost every school athletic game she can go to. She always cheers you on when you are playing a sport and she happens to see you have the ball or you scored or if you just need encouragement. She is what you can call a soccer mom. She made every class an adventure, she was always funny, and she cared about her students.
First Miss Fowler made every class an exciting one. She would always find ways to make things fun. She would have videos for every book that we read. Like "The Diary of Anne Frank." Miss Fowler would always make the lessons interesting and it would always catch your attention. She had a lot of attributes that the students in her classes could relate to. Like when we would go through grammar rules she would always say "guys guess what we have another energizing grammar rule to learn today," in a sarcastic tone. She always knew how to get us up and going for the most boring subjects, and you couldn't fall asleep in her class because she was so loud.
Second let's talk about what Miss Fowler was like outside of school. Miss fowler was like a mother figure outside of school. If you were at a store she would go up to you ask you how you are doing and then she might crack a joke or two about the past week and then when your conversation is over she always would say "have a good day see you Monday," and then she would do a little evil laugh that I would never forget. Miss fowler would always be at almost every sports game that we had at Wilmington Christian. I remember I played soccer and her son was on my team but even the games he was not at she would be there being the loudest cheering everyone on. Miss Fowler would always help me feel like a winner even if we didn't and if we did win she would make me feel like I was king of the world.

Next I would just like to talk about how Miss Fowler cared about her students. Miss fowler was funny and a jokester most of the time but when it was time to be serious she was serious. I remember I was getting D's when I usually got B's and high C's. She took me aside and asked me if I didn't understand something or if I was going through something. It turns out I was misunderstanding what she was teaching. She found a way to make me understand and I aced my next test on that information. I remember on several occasions my class was doing terrible at these grammar rules and it was because we didn't look at them before the tests and I remember her saying "for some of you I think I care more about your grade than you do." For some that was true, but for most of it we didn't study. Miss Fowler always knew how to keep every subject interesting.
In conclusion to Miss Fowler being the teacher of the year she was an amazing teacher over all. She knew how to get you interested into a subject and get you on topic. Every teacher has there imperfections and Miss Fowler had some but she was a wonderfully interesting teacher. Last but not least I would just like to say Miss Fowler had a song to a lot of her English subjects like prepositions like this one: About, above, across, after, along, among, around, at, before, beside, between, against, within, without, beneath, through, during, under, in, into, over, of, off, to towards, up, on, near, for, from, except, by, with, behind, below, down. In tune to "Yankee Doodle Dandy".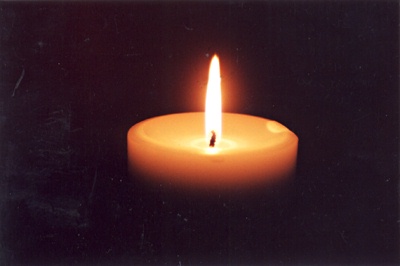 © Ashley D., Philadelphia, PA