Michael Reitemeyer, Math Teacher, John Dickinson High
MAG
April 25, 2012
When most people think of a good teacher, they think of teaching techniques, student involvement, and the average class grade. When I think of a good teacher, I think about the relationship they have with their students. A good teacher should not only teach their students, but also get to know them. Teachers are guides, helping lead them down the right path. It is a teacher's duty and responsibility to do what they can for a student in need. For me, no teacher has done a better job of this than Mr. Reitemeyer.

My freshman year was terrible. I didn't have any real friends, and my relationship with my family was strained at best. Things became worse as the year progressed. By the end, I was near a mental breakdown. The day before the last day of school, I was extremely depressed, because even though school wasn't great for me, it was better than being home. The only good thing was my teachers. All of them were wonderful, but Mr. Reitemeyer stood out. For one, he was my first male teacher ever, which immediately gave him cool points. Second, he was my math teacher and my wrestling coach, so I spent a lot of time with him. Third, because I'd never had a male figure in my life who shared my interests, he would soon become one of the most important people in my life.

That day Mr. Reitemeyer noticed something, and called me into his classroom. He asked me what was wrong, and I responded nothing. I wasn't used to confiding. But he kept pushing, knowing I was lying. Finally, I relented, and a torrent of emotions poured from me. I told him how I felt alone. How no one understood me, or even bothered to try. How my mom constantly told me I was a horrible son. How the kids at school harassed me. And he just listened. He was the first person to listen, and he actually seemed to care. It was the greatest feeling ever. Even though school was ending, I felt happier.

From then on, Mr. Reitemeyer became an important part of my life. We have had many talks, from politics to education, the role of race and gender to popular video games. Whenever I have a problem, I go to him for advice, knowing that he will listen and have the perfect answer. When everything seems like too much, he will help me through it, no matter what.

Mr. Reitemeyer is a great teacher. He was instrumental in my success so far. Without him – his guidance, his wisdom, and his sincere concern for my well being – I would never have made it this far. Because of him, I've grown so much. I have great friends. I've learned to accept my family and can even have a nice time with them. Life is no longer the dark void that it once was. To me, Mr. Reitemeyer will always be Educator of the Year.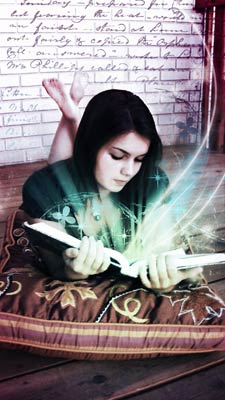 © Zuzanna C., Pheonix, AZ