Deborah Nealon
April 22, 2012
If I could use one word to describe Mrs. Deborah Nealon, I would use friend. Not only is she a close friend to me, but also, at one time, a great educator to me. In my eyes, she was always the homiest and most motherly teacher a student could have. Throughout my time as an 8th grader at The Christian Academy, her concern and love for her students was evident to me.

Mrs. Nealon moved to the eighth grade at the same time as my friends and I. Since TCA is a K-12 school, she had been a high school teacher up till then. She moved down to eighth grade to become the Bible, Science, and History teacher for our class of 40 students. She told us how she was as new to this as us and how it was basically her job to help us make the big transition from middle school to high school. Honestly, she did more than prepare us for high school; she prepared us for life. She was always the teacher I would go to if I was in need of advice or any other type of help. She had a way of relating to us students that I have never seen in any other teacher I've had.

The thing I remember most about Mrs. Nealon is how she had the ability to make me and my classmates laugh often. She did so by using large, exotic words and phrases such as: debris, trash receptacle, by-the-by, hold the bus, and snackaging. She also had this fun (I guess you could call it) game called the Phobia of the Day. She would write a phobia on the board and whoever guessed what the word was a fear of would win a piece of candy. She also planned experiments, skits, and activities to make class more interesting and enjoyable for everyone. A few of these included making Gak, a substance similar to play dough, and an egg drop project. She would also tell us stories such as one about her creepy father-in-law who just decided to move into her house one day and one about her face. Years ago when she was pregnant with her son, Seth, who is now in tenth grade, she got a bad case of the shingles. This led to her getting Bell's palsy in the right side of her face and in her right ear. She was told by doctors that she could be given a pill that would rid her of the palsy, but would likely cause some type of deformity in her soon-to-be-born son. Today, the right side of her face is paralyzed and Seth is healthy as can be. She made a true sacrifice for the well-being of her child.

Partway through eighth grade, Mrs. Nealon's beloved dog died. We all felt extremely bad for her and her son because this caused them much distress and sadness. I remember that day in particular, because she wasn't her normal, bubbly, cheerful self. A class without her happiness didn't feel like much of a class at all. Fortunately, she was soon her old self again. She always had a way of making class fun and interesting to ensure that the information she was trying to get across to us would stick. She would give out worksheets and activities to be done in groups because she knew that sometimes we needed to relax a bit. One thing that kept all of her students from failing eighth grade Science was test corrections. Test corrections were where after a test we had the opportunity to get the graded test paper back and use our materials to fix our errors and regain 50% of the points. It was soon evident that this would be an extremely helpful tool in boosting our grades and helping us to not memorize, but actually learn the information.

Mrs. Nealon is many things to me and her other students. She is loving, caring, funny, kind, sociable, interesting, intelligent, and an overall incredible teacher and friend. In all my years of education, I have never had one so memorable as my eighth grade year with Mrs. Deborah Nealon. In my eyes, she is the perfect candidate for the title of Educator of the Year.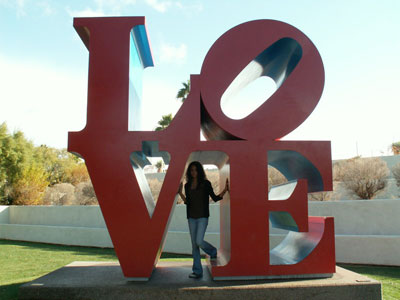 © Shannon E., Glendale, AZ