DSST: Katharine Patton
January 2, 2012
Name: Katharine Patton (Kate Patton)
Position: 11th Grade American Literature
School: Denver School of Science and Technology



Amidst all of the incredibly talented and highly qualified teachers at the Denver School of Science and Technology (DSST) Stapleton campus, Katharine Patton (Kate Patton) in particular, stands out. As my American Literature teacher, it's extremely important that she is patient, dedicated, and passionate about her subject, since her class is definitely one of my weaker subjects and it takes an extra special person for me to be able to get so much out of it. She is very personable and I very much enjoy when she shares stories about her previous teaching experiences when she was in the Bronx that always somehow relate to what we're talking about in class or a tutoring session and reinforces what she was explaining. Ms. Patton is an excellent person to nominate because of her dedication to her students and constant effort to be the best that she can be which is made more difficult by coming in as a new teacher to DSST this school year.



Despite the groans and complaints that students give her, Ms. Patton makes a clear effort to prepare us for college in her class through the questions she asks pushing our thinking further, as well as with the notes we're asked to take during discussions without using a class packet or worksheet to guide what we write down. Outside of class, it's evident that she cares about seeing students succeed and is dedicated to being a teacher. Often she will be the last teacher to leave school because she stays so late to help students with their writing, other concerns regarding American Literature, or school in general. Ms. Patton has stayed after school with me more times than I can count. What makes this seemingly constant availability even more noteworthy is the fact that she doesn't have a car and takes the bus to and from school every day. Despite school getting out at 3:30pm, she has stayed as late as 7:30pm working on helping me to improve my writing. I'm always very grateful as well as amazed by her willingness to stay so late, knowing that she'll have to wait at the bus stop afterwards and won't get home until long after the school day has ended.



Within the community of DSST, Ms. Patton was one of the few teachers who came to the Trimester 1 Internship Showcase who wasn't asked to be on the panel of judges. This showed her support of the accomplishments that one third of the Junior class had made in that process. Her genuine concern for the well being of each and every one of her students makes her very approachable and someone that students can rely on for support when school gets to be overwhelming, as it often does at DSST. Although one of the teachers new to DSST, Ms. Patton is doing an incredible job both in and out of the classroom. Her passion for teaching and most importantly, ability to help students see and reach their potential, indicates a teacher who has many talents and who should be recognized for everything that she does.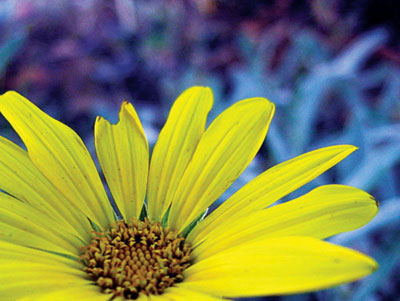 © Roopa S., San Jose, CA