A Really Great coach
April 28, 2011
"Oh and by the way don't vomit". I heard this so many times during cross country this year. My coach would always say this to some of the more queasy runners and my friend Nick in particular, who happened to puke every race. If you can assume from this that my coach is pretty funny, you hit the nail on the head; Coach Breger is as funny as you can get.

Running cross country has changed my life 100%. I'm more motivated, physically fit, and generally happier. It seems actually quite odd how you can pull all of this from such a simple sport, but let me tell you, everyone on my team has been affected in a positive way. My Coach is the most motivating individual I have ever met, and because of this I can do things I didn't think were possible. For example I started running with an eight minute mile by the end of the season I could run a six minute mile. No words need to be said here; that's an incredible two minutes of improvement.

Not to mention I lost 15 lbs and gained a new perspective on health. Let me tell you first hand that this sport and Coach are the greatest things that have ever happened to me. Let me also tell you that it has also been a royal pain. When I first met Coach Breger I thought he was out of his mind. It was during the summer at meet the coaches night, I looked around the room. I saw a few confident upper classmen, but the other freshmen and I were really nervous.

Then, all of a sudden, I see a crazy looking long haired psychopath telling me I would run my heart out and not eat french fries and blah blah blah; it kept going. By the end of the meeting I had a ball of ice in my stomach. I knew the season would be difficult, but I also knew it would be worth it. For instance one of my first practices I had to run five miles non stop, the most I had ever done was two miles straight. I didn't think I could do it, but I did! The funny thing was I didn't know the distance before I ran it, and when Coach told me how long the course was my mouth dropped, and all I felt was sheer accomplishment.

If I had not met Coach Breger and my cross country team, I can tell you with out a doubt my life would be completely different. I wouldn't have forged as many friends, I would not be by far as physically fit, and I would have missed out on a whole lot of great experiences. Meeting Coach Breger has been fantastic. I really cannot say much more than that. This has not been just a sport to me, it has changed me for the better and I couldn't have done it without my Coach. Who is my nomination for 2011 Educator of the Year.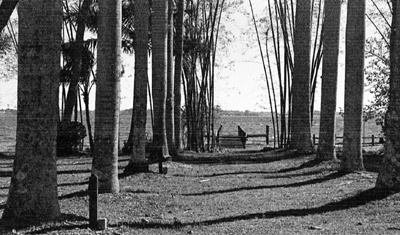 © Gizelle S., Miami, FL