Mrs. Totton
April 27, 2011
It's no secret that most teachers dread being placed in alternative schools. Most of the time they believe what society believes but right off the bat I could tell Mrs. Totton was different. I could tell that she wasn't counting down the days until a position opened up at the regular high school and that gave me hope…

My first day of high school was also hers. When I walked inside the building I couldn't decide if I was in the right place. The walls were completely bare and it was the size of a storage room not a school. There was a door to my left and I decided to take the chance of it being a closet rather then a classroom and poked my head in. What I saw amazed me. It was the greatest class room I had ever seen. Every inch of every wall was covered in posters. Ranging from-

As weeks went by and me and my fellow students became more comfortable with each other so did she. Instead of sitting at her desk on her computer like most teachers did she sat at the tables with us. Everyday I would see her at a new table, helping anyone who needed it. Instead of giving us work sheets everyday she spent much of her personal time coming up with projects we could do. It's like she knew exactly how we learned best. Looking back now I'll always remember this time as the time when she saved me.

Everyday the building felt more like a school and we were all becoming a family in a way. During the next two years Mrs. Totton had organized various things including a yearbook, a graduation and Christmas party, A.S.B leadership, a school store, and a school newspaper. She was the type of person that you could call on a weekend if you needed help and she would sit down and talk with you for as long as needed. She started bringing snacks for those of us who didn't get lunch and helped multiple kids get jobs. I can honestly say she became a mother figure to some of us who desperately needed one.

Coming into high school was very hard for me. I had been getting F's all throughout middle school and was getting into trouble on a regular basis but now thanks to Mrs. Totton I have a grade point average of 3.6. I now take classes at the regular high school and online classes. After sitting down with Mrs. Totton and talking about what my next step would be, she helped me prepare for running start. I have now been accepted to Eastern University and will start this coming fall.

Out of everyone in my life I owe Mrs. Totton the most. Without her I probably wouldn't have made it this far in high school or be getting ready for college. She saved me and I'll forever me grateful. I can only hope she knows how much she affected my and other student's lives and that someday she will be repaid.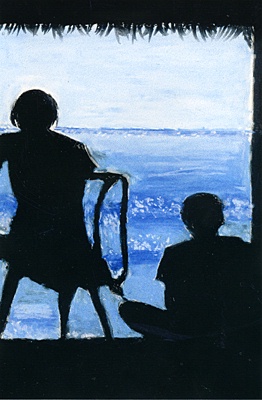 © Julia S., Haddon Heights , NJ