Frank Balistreri
February 18, 2011
I walked into the classroom of AP English, expecting a detailed discussion of the play "A Street Car Named Desire," but after the bell rang, we didn't dive into the literature right away like normal. Bal—we call him that because he is so friendly and buddy-like to his students—asked us if we wanted to start right away of spend the first five minutes on gossip. There had been some rumors running around the school and Bal was hoping to set them straight. And being high school students, we love gossip more than moths love a bright light.

Right there, in eighth hour, almost half way through second semester, Bal solemnly announced his retirement. Shock overtook us. Small bursts of protest and disappointment escaped my classmates as Bal explained his decision.

At age fifty-eight, Bal was offered the option of retiring, but his love of English literature and sharing it with students kept him from accepting, and I couldn't be more grateful. I have had Bal for both semesters and the class was the highlight of every day. Listening to him talk, his passion and love for the literature shines through. He has a way of relating crazy life stories and historical occurrences to important concepts of classic literature. Bal really challenge us, while at the same time, encouraging us to take a true interest in the literature. He wants his students to take as much from the concepts and life lessons as we can.

Unfortunately, after thirty-four years of teaching, he was offered a second chance to retire, with only two days to make up his mind. Due to potential budget cuts, the school is expecting to cut retirement benefits after this year. Bal, uncertain of what the next years would hold economically and socially, decided to play it safe and retire.

As much as you could hear the disappointment in his voice, his infectious humor and optimism shone though. He laughed wish us as he discussed different part time jobs he could pick up, and how this could create a new routine for him, having taught the class for years.

His humor, friendly nature, and passion for the subject made Bal the inspiring teacher he is today and I couldn't think of anyone who deserves this award more than this man.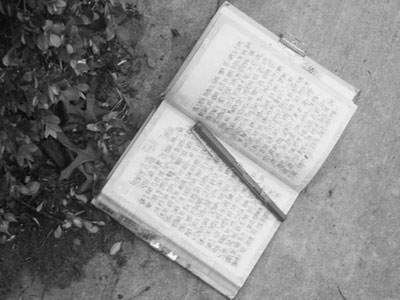 © Quinn B., Lubbock, TX